Ashley Horn Gets $25,000 Worth Of Plastic Surgery To Look Like Half-Sister Lindsay Lohan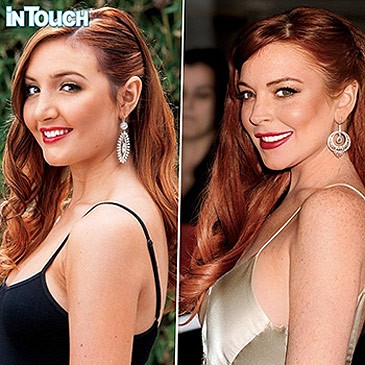 Ashley Horn, the half-sister of Lindsay Lohan, has spent $25,000 on plastic surgery to look like the actress.

Horn, who is the daughter of Lindsay's father Michael and massage therapist Kristi Kaufmann, who Lohan had a relationship with while separated from Lindsay's mother Dina, has opened up about all her procedures.

"I've gotten rhinoplasty, a bit of refinement underneath my cheeks and jawline, some fat injected into my chin and some fat injected into my upper cheeks," Horn tells In Touch Weekly. "My goal was to look like Lindsay in her good days, when she was around 18, 19 years old."

Michael Lohan took a paternity test in 2008 to determine if he was Ashley's father, and the results were revealed during an appearance on "The Trisha Goddard Show.

Ashley says that she couldn't be happier with the five procedures, carried out by Houston, Texas-based surgeon Dr. Franklin Rose.

"I'm hotter than Lindsay!" she exclaims. "I have no problem saying that."

The 18-year-old doesn't plan on resembling her half-sister any further though.

"I'm not Lindsay. I wasn't raised in that family. I don't drink, do drugs or party. I like being a responsible person," she says.

According to In Touch, she also doesn't want anything to do with the Lohans.