Ashley Greene's Rolls Royce Fan Mail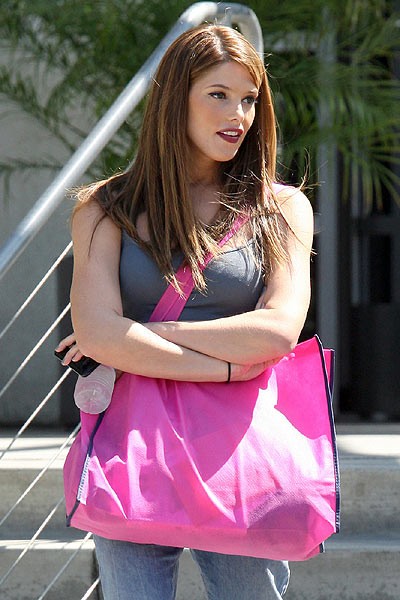 "Twilight" star Ashley Greene turned a fan's dream into reality during an appearance on late-night chat show "Jimmy Kimmel Live" on Wednesday - when she brought along the odd gift he had asked her to sign.

The devotee, called Ken, sent the actress his Bentley and Rolls Royce owners manual to sign and a FedEx envelope with his details, so she could send it back to him.

Thinking the item and Ken's request were interesting topics of conversation, she took them on the show with her and presented them to host Jimmy Kimmel, asking him to sign the manual too.

Greene said, "That's the kind of fan mail I get. Apparently it's very near and dear to this person's heart... He wanted me to sign it and send it back."

Kimmel joked, "Really you should phone the police," before writing, "Stop sending Ashley s--t, Jimmy Kimmel."

Defensive Greene said, "You leave this poor man alone," and then told Kimmel she'd add her "heartfelt" message later.
Ashley's seen in these photos leaving the E! studios after taping her appearance on Chelsea Handler's show, "Chelsea Lately."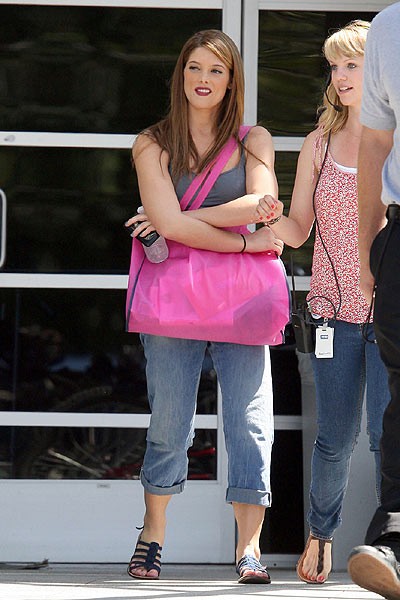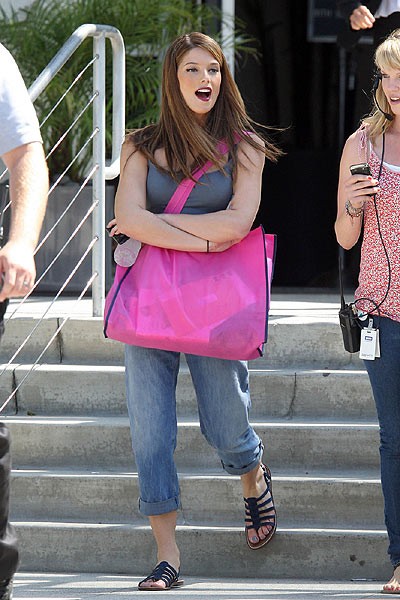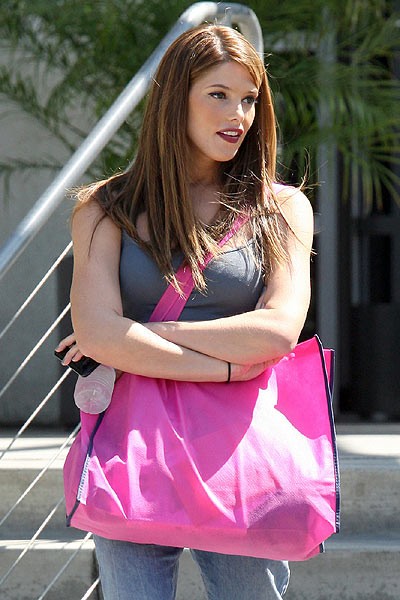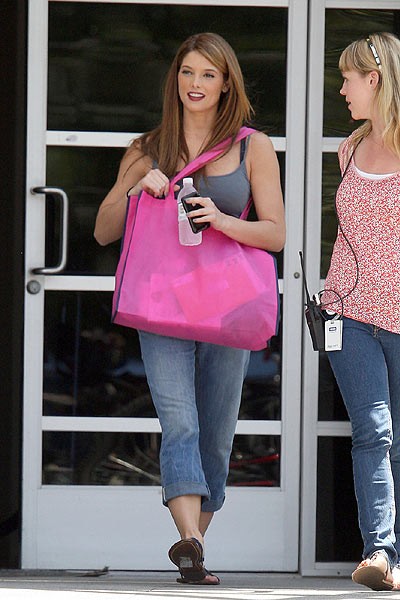 More: Celeb Photo Features | Fashion Photo Features
Click for more great Ashley Greene pictures: