Ashley Greene's Juicy 'New Moon' Details, Aubrey O'Day's 'Ugly' Love Life & More

DoSomething.org
and Clean & Clear teamed up last Saturday with some of Hollywood's hottest young stars to celebrate The Power of Youth. This star studded-event was held at Madame Tussauds, one of LA's newest and trendiest wax museums.
The night's festivities featured an open bar and catered hors d'oeuvres for some of Hollywood's finest. Celebrities in attendance included:
Ashley Greene
,
Aubrey O'Day
,
Chelsea Staub
,
Daren Kagasoff
and many more.
While on the red carpet, these stars gave us the inside scoop about their personal lives,
Twilight
and what it was like working with the
Jonas Brothers
.
"Twilight" star Ashley Greene revealed some juicy details about
New Moon
: "There's a lot more
Taylor Lautner
!" She added that this time around we're going to see more action rather than romance, and there might be a twist that will surprise many of us! "Jacob becomes a threat to Edward so you'll definitely see a love triangle formed." We can't wait!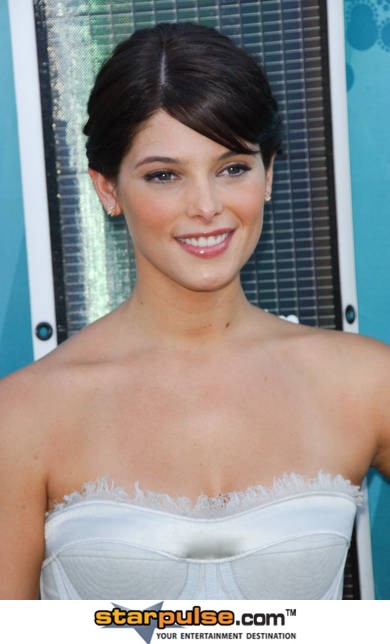 Image © Albert L. Ortega / PR Photos
The fabulous
Aubrey O'Day
has some new stuff coming out for her clothing line,
Heart On My Sleeve
. The line features T-shirts that have naughty sayings printed all over them. Some of Auberellas favorites include:
My Sex Tape Comes Out Next Week
,
Bad Girls Love Obama
and
I Love Dirty Texting
.
When asked about her line, Aubrey simply replied, "It's hot! It's time to leave the tight dresses at home and run around in tees." Ms. O'Day also let us in on her personal life, saying, "I love romance, the good, the bad, the ugly. But most of its ugly, because that's what I've been experiencing lately." Sorry, Aubrey!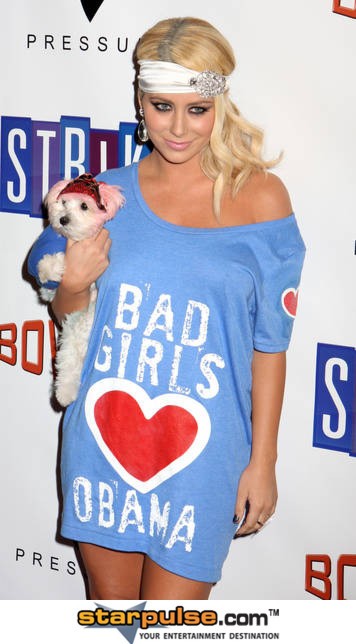 Image © Janet Mayer / PR Photos
Chelsea Staub from Disney Channel's J.O.N.A.S revealed that "it doesn't suck" working with the
Jonas Brothers
. "You go to work every day with three hot rock stars who are nice; it's not usually a combination you find, so I like it!" I think every girl in America would die to be in Chelsea's shoes!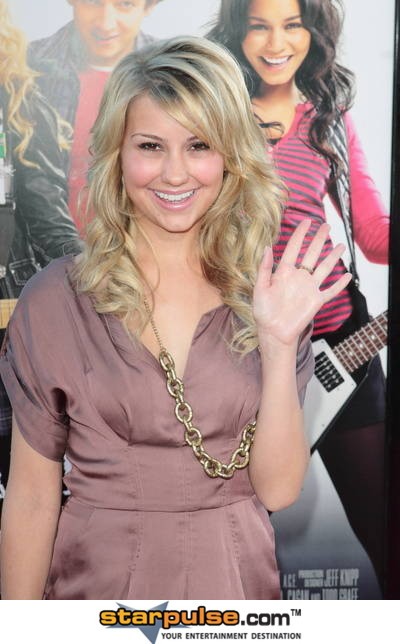 Image © Tina Gill / PR Photos
And finally,
The Secret Life of the American Teenager
's Daren Kagasoff admitted he was still single; but don't get too excited, ladies! Daren was seen cuddling up to a gorgeous brunette at the event. Kagasoff revealed he definitely has some things in common with his character Ricky, but says, "He's a player! I wish I had as much game as him." I have a feeling most girls would disagree, Daren!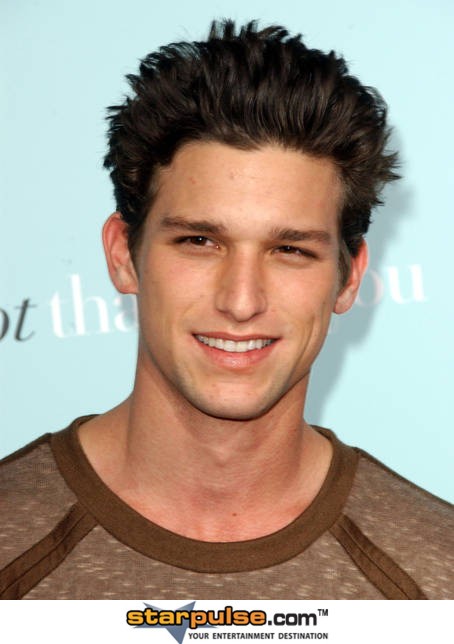 Image © Albert L. Ortega / PR Photos
Story by
Vanessa Mujica
Starpulse contributing writer