Ashley Greene Talks To Teen Vogue About Boyfriend Joe Jonas (Pics & Video)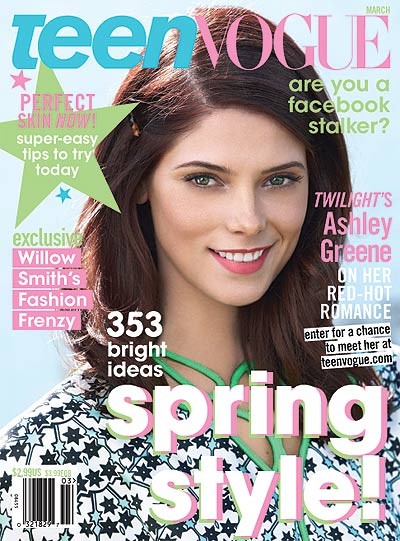 Ashley Greene is posing for Teen Vogue's February 7 issue, and inside she dishes on her new life in New York, the problems of Disney stars, and her relationship with Joe Jonas.
Greene has recently leased an apartment in New York city, and she's excited about the new options the move affords. She tells Teen Vogue, "I'm very much a girl that likes to have options. That's the way I am with fashion, and that's the way I am with my life. In California, I do like to just chill out and go to the beach, but I love the energy here. I feel very productive when I'm in New York."
Being productive is a huge plus for Greene, who calls herself a workaholic. "When I feel like I'm not doing something, it drives me insane. This industry never stops. Right now I'm in this amazing place, and there are open doors. I think it would be foolish to take a month off. So many people would kill to be in my shoes that it's just bad karma!"
On the subject of hardworking Disney actors that have fallen from grace (like Joe's ex Demi Lovato), she says "Plenty of Disney kids are perfectly normal and love what they do. But you always hear about the people who aren't doing well. It's kind of like the squeaky wheel."
So how are Ashley and Joe doing? "We have a traveling relationship," she says. "We met through mutual friends in London, which is crazy because we both live in L.A. And we've already met each other's parents, which I think is a good result of the kind of lifestyle we live. He's sweet and really funny, which is huge for me."
For the complete story pick up the March 2011 issue of Teen Vogue, on newsstands February 7! And read more on TeenVogue.com here.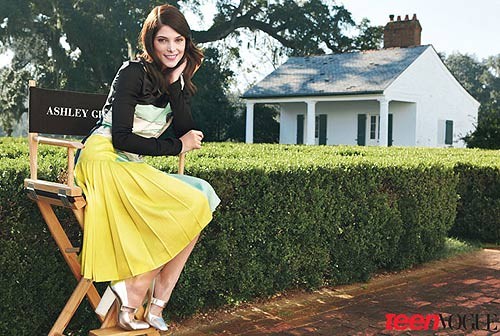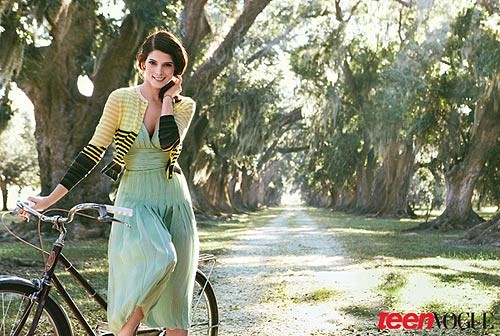 Click Here For More Ashley Greene Pictures