Ashley Greene Shows Off Her Legs In An All-Leather Outfit - Hot Or Not?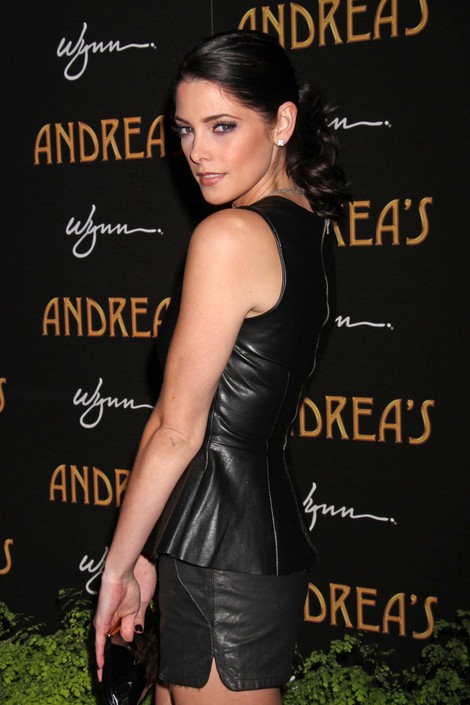 We spotted Ashley Greene at the grand opening of Andrea's, "The New Vibe Dining Hotspot," at the Encore Hotel and Casino in Las Vegas on Wednesday.
The actress opted for an all-leather look - tiny shorts and a sleeveless peplum blouse. She pulled her hair back in a ponytail and carried a black clutch. She accesorized with a silver strand necklace and studded earrings.
Kim Kardashian wore a similar outfit (with a skirt instead of shorts) last month.
The actress recently appeared in the final film of the "Twilight" franchise. She stars in the upcoming movie "CBGB," which centers on the New York City punk scene.
She is currently filming "Random" about a college girl who is targeted by a group of outcasts on campus during Thanksgiving break.
See more photos of Greene...