Ashley Greene Opts For Tight, Low-Cut Workout Clothes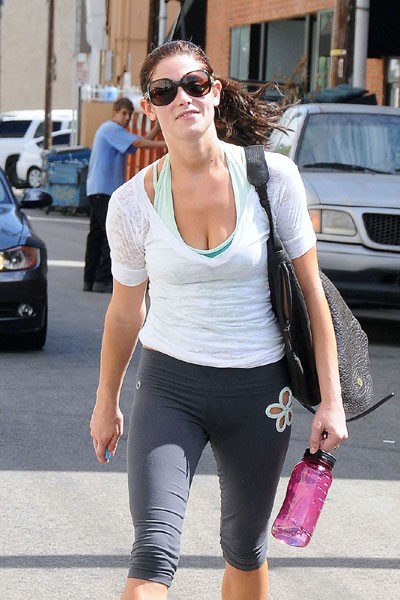 "Twilight" star Ashley Greene carried her cell phone and water bottle while walking back to her car after working out at the gym on Thursday. Can workout clothes be any sexier?

Greene, who is currently dating Joe Jonas, wore a pair of three quarter length, stretch pants with a flower cutout on her left hip and a tight, white low-cut t-shirt.
Ashley and Joe were spotted embracing as they walked to his younger brother Frankie's 10th birthday party on Tuesday. Greene is the latest young star to be linked to the singer - he has previously dated Taylor Swift and Demi Lovato.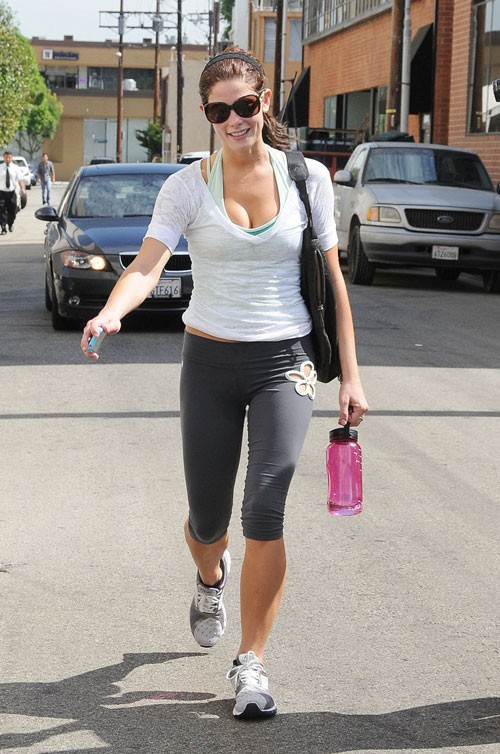 Check out the guy in the background!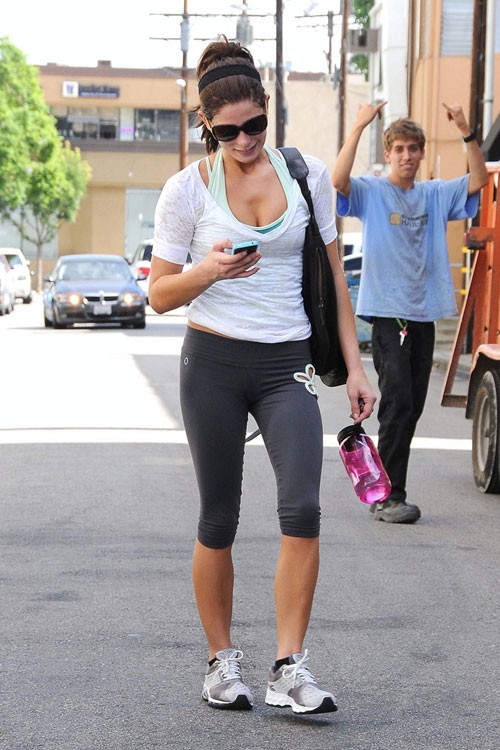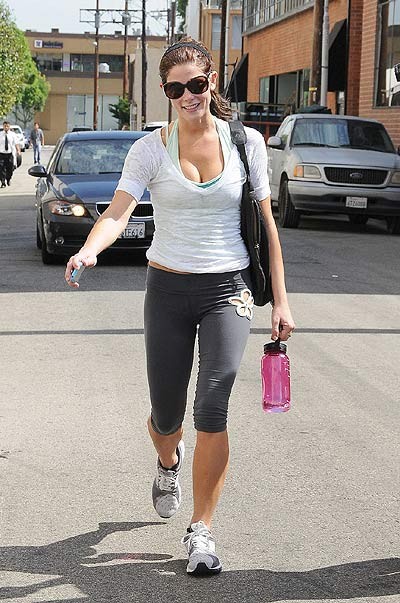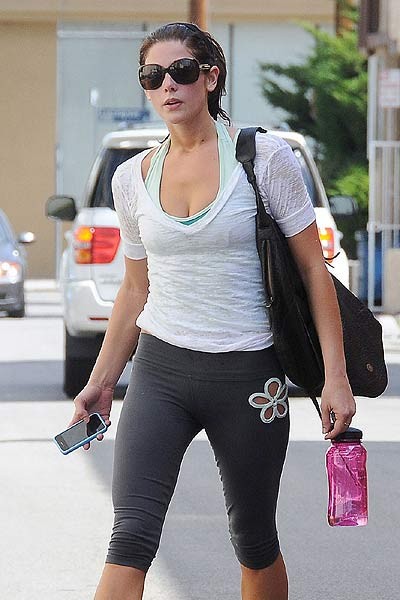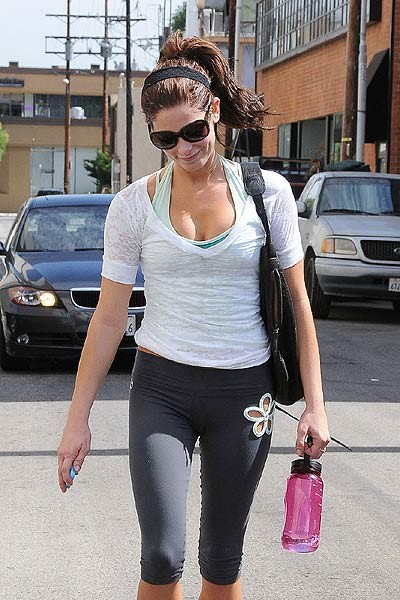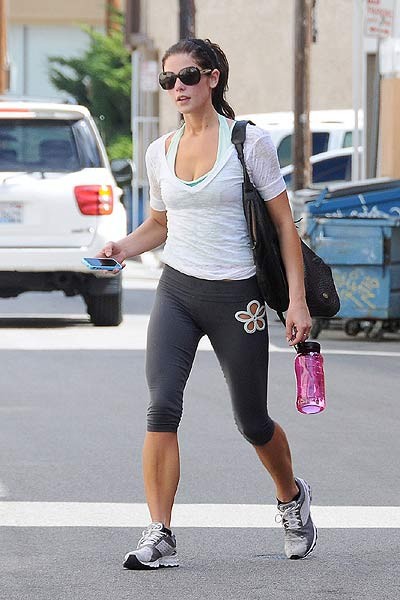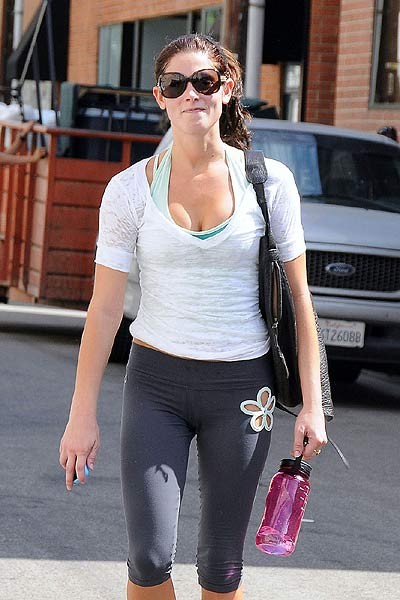 Click for more great Ashley Greene pictures: