Ashley Greene Looks Sexy In Skinny Jeans & High Heels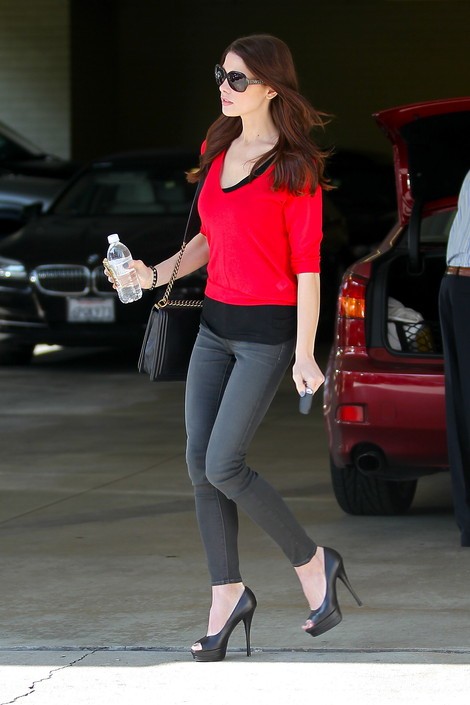 We spotted Ashley Greene on her way to a salon in North Hollywood earlier this week looking chic in gray skinny jeans, peep toe pumps and a bright red sweater.
The "Twilight" star has been keeping busy making films. Next summer she stars in "The Apparition" about a couple who is haunted by a supernatural presence that is unleashed during a college experiment.
She also appears in "LOL" about teen girls who navigate the peer pressures of high school romance and friendship while dodging their sometimes overbearing and confused parents.