Ashley Greene Looks '60s Fabulous On Set Of 'Pan Am'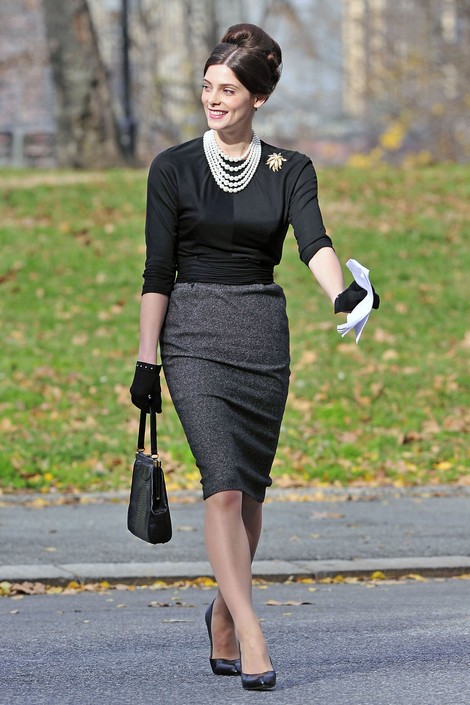 "Twilight" star Ashley Greene wore a black pencil skirt and several strands of pearls while on the New York City set of the ABC TV show "Pan Am" today.
Greene will appear in a three-episode arc on the ABC show, starting December 4. She will play Amanda, a childhood friend of Ted (Michael Mosely).
She recently told E! Online, "It's very interesting; it's different than anything I've ever done. So I'm excited." She said about Amanda and Ted: "Their fathers are very good friends and [she] may or may not be romantically interested in him. But she definitely has a twist."