Ashley Greene & Joe Jonas Break Up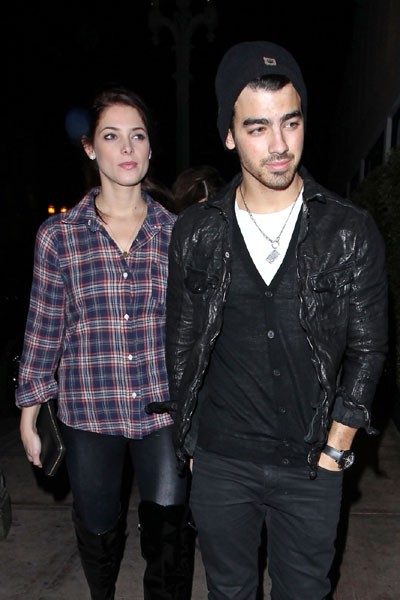 "Twilight" star Ashley Greene, 24, and singer Joe Jonas, 21, have split, according to their reps and People.com. The couple had been dating since last summer.
A source tells Page Six magazine, "It was mutual and amicable"; and that the couple actually split weeks ago due to being kept apart by their busy work schedules.
In the new issue of Details magazine (on newstands later this month), Joe talked about his now ex-girlfriend: "It feels good. I think what works about it is she really puts my feelings first. She understands my busy schedule. She'll fly out to my shows-she's been to places in South America that I can't even pronounce."
Ashley even gushed about Joe in Teen Vogue's February issue, saying, "We met through mutual friends in London, which is crazy because we both live in L.A. And we've already met each other's parents, which I think is a good result of the kind of lifestyle we live."
The two were still hot and heavy as of Ashley's 24th birthday party on Feb. 19 in Las Vegas. The Jonas Brothers star surprised her with a Chanel charm bracelet.
Click for more great Ashley Greene pictures: