Ashley Greene Isn't Good At Keeping Her 'Private Life Private'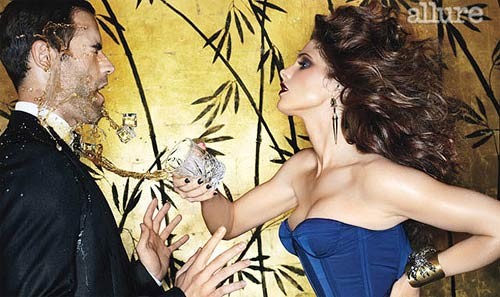 Twilight star Ashley Greene is quickly making a name for herself in Hollywood, and at only be 24-years-old she's quickly learning what she needs to do to stay on top.

When she first arrived in Tinseltown she was headed down the path of the Lindsay Lohans and Tara Reids of the industry - partying until the wee hours of the morning at various nightclubs. It wasn't until she started gaining a little weight - which led to fewer phone calls for jobs - and some words of wisdom from her mother that she turned things around.

"I was out until 2 a.m., and I was gaining weight, it wasn't anything crazy, but there was a certain point when I realized I wasn't booking," she says in the November issue of Allure.

"I was photographed coming out of clubs a lot, and my mom made a comment like, 'Wow, is that really what you want to be known for?'"

Ashley also says that her privacy isn't exactly something she's good at maintaining.
"There are certain people who are really great at keeping their private lives private. I'm not good at that," she confesses; going on to address the issue of those photos of her that hit the internet in 2009.
"One of my family members said to me, 'Ashley, everyone does it. You're just famous.'"
Her attorney threatened to sue whoever leaked the nude photos of her, but no action was ever taken and she's since gotten over it thanks to that support from her family.

Ashley is a bit of a gym nut, too, as she's often spotted by paparazzi after her workouts. In fact, it happens so often that she fears that's what she'll be recognized for in the future.

She explains, "I'm going to be known for coming out of the gym rather than [for] what film I have coming out."

Ashley reprises her role as Alice Cullen in The Twilight Saga: Breaking Dawn - Part 1, which opens everywhere November 18th.


The November issue of Allure hits newsstands October 25. See more of Ashley's photo shoot at Allure.com.
Ashley's not kidding about being spotted at the gym, either: click on these pics to see these four galleries of her maintaining that fabulous figure!