Ashley Greene Got Serious And Gave Up Partying To Land 'Twilight' Role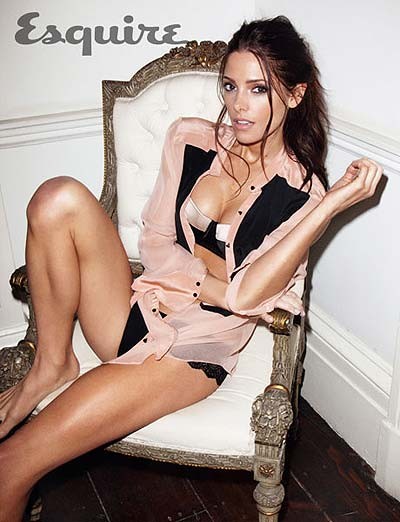 Ashley Greene sizzles in the August issue of Esquire, featured in the magazine's 'Women We Love' spotlight wearing several skimpy outfits and showing lots of skin.

The Twilight star, tapped to become Hollywood's next big actress, reveals in her interview that her rise to fame came quickly after she dropped her partying attitude.

"In my second year in Los Angeles, when I was eighteen, I wasn't getting any bookings," says the Jacksonville, Florida native. "[s]o I stopped going out, stopped partying. It was a matter of getting to the work. I had to focus."

Ashley's motives paid off - the 25-year-old landed the role of vampire Alice Cullen in the Twilight saga, which culminates this fall with the film's fifth installment, Breaking Dawn: Part 2.

But she doesn't take her experience for granted.

"What Twilight gave me was years to consider how I wanted to work otherwise," she says.

Now she has several films lined up for the next year or so, beginning with the August release The Apparition, about a paranormal investigation by a couple of college students that goes horribly wrong and unleashes a supernatural being that thrives on fear.

She'll also star with Hugh Jackman, Olivia Wilde and Jennifer Garner in the indie flick Butter, about a Midwest butter carving contest.

Ashley's currently filming CBGB, about the legendary New York City punk rock nightclub. She stars as owner Hilly Kristal's daughter Lisa.

Check out more of Ashley's photoshoot at Esquire.com and see more pics and read her full interview in the August issue, on sale July 10.