Ashley Greene Gets Sexy For Angelino Magazine, Talks Sex Scene With Olivia Wilde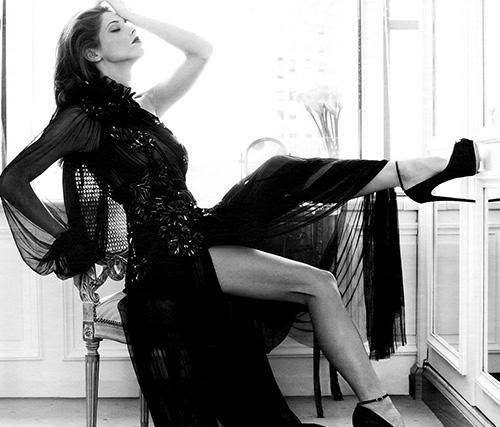 "The greatest thing about my parents is that they love me and support me," Twilight star Ashley Greene says in the November issue of Angelino magazine. "You need someone who is going to help you make that better version of yourself. I need someone who is strong but supportive and who love me - someone who isn't afraid to call me on my sh*t."

The 25-year-old star is set to hit the big screen once again in the final installment in the Twilight series, Breaking Dawn - Part 2; and the down-to-earth Jacksonville, Florida native not only discusses what keeps her grounded, but she also reveals what drove her into acting and modeling in the first place, and why she thinks most stars tend to not date outside of their profession.

She explains that she started in modeling, but it was difficult since she wasn't tall enough (she's only 5 foot 5); and that led to commercial classes and then acting classes.

"I fell in love with it and my teacher was so passionate about acting and teaching - I saw how in love he was with the whole world," she explains of that spark that gave her the acting bug.

Ashley stars along with Hugh Jackman, Jennifer Garner and Olivia Wilde in the recent limited-release Butter, a satirical take on a small-town butter carving contest in which she shares a lesbian love scene with Wilde. She says that the role was a bit different from what she's used to.

"You have to do things that scare you," she explains. "Butter's amazing—so smart and funny. I was a little out of my element."

And as far as dagint goes, Ashley says that although she'd love a boyfriend who does something different, finding someone with common ground makes more sense.

"I would love to date someone outside of the industry, [but] it's hard to relate to someone who hasn't gone through the same thing as you," she says.

Check out the rest of Ashley's interview in the new issue of Angelino magazine and at Angelino.com.