Ashley Benson Isn't Dating Joe Jonas, But She Thinks They'd Make A Cute Couple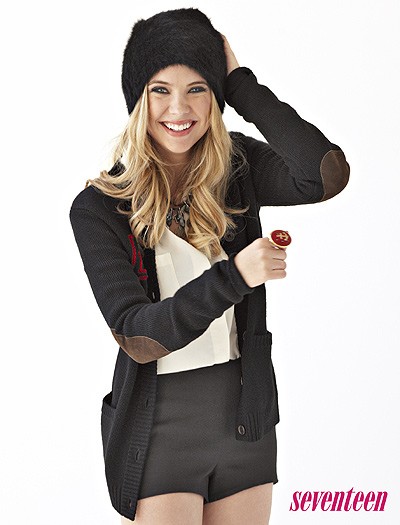 Ashley Benson reveals that despite rumors spreading over a simple Twitter message from Joe Jonas the two aren't dating - but she would definitely hook up with the singer.

"I think we could make a cute couple, definitely. I could definitely see us being more than friends," she tells the September issue of Seventeen.

The Pretty Little Liars star appears on the cover of the September issue of the magazine, which hit newsstands Tuesday.

Ashley also explains how easy it is for things fans read on Twitter to get blown out of proportion. She says she already knew the Jonas Brothers star before he tweeted her, but that didn't stop the rumor mill from starting once fans saw his friendly tweet to her.

"We know each other just from hanging around. It's so funny because once you tweet someone, everybody sees it," she says. "And they're like, 'Oh my God, is she going out with Joe Jonas?' I got so many messages, and the next day it's all over these gossip sites, 'She's going out with Joe Jonas!' I was like, 'Oh no! I'm not going out with him!' We're just very friendly."

But when it comes to real flirting, Ashley reveals that she likes "to be really mean and sarcastic."

"Boys like it when you're mean. That's what I'm best at. I make them feel so bad about themselves, all out of fun."

You can check out more of Ashley Benson in the September issue of Seventeen, on newsstands now.