Ashley Benson Files Restraining Order Against Security Guard Who Claimed God Wanted Them Together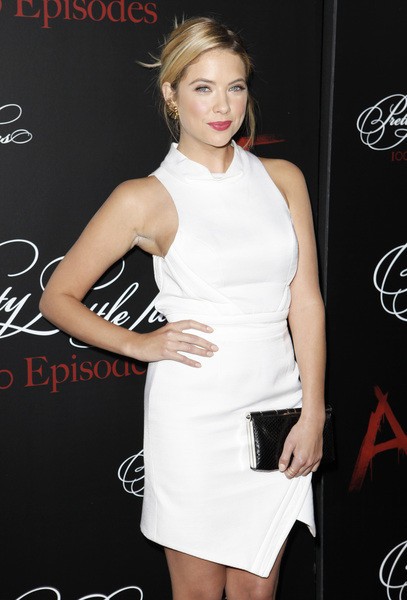 Pretty Little Liars star Ashley Benson had a temporary restraining order placed on a former security guard who allegedly claimed God wanted them to have a sexual relationship.
In court documents obtained by TMZ, Benson is seeking a permanent restraining order against James Gorton Jr., 49, who used to work for Warner Bros. as a security guard. He was fired from the job, but it was unspecified if it was due to the charges against him.
According to the documents, Gorton believed God told him to have a relationship with Benson and claimed to others they were already together. The obsession apparently began when she randomly looked his way, and Gorton believed she and others on the set were sending secret messages to him to pursue her.
The restraining order requires the former security guard to stay 100 yards away from her, as Benson believes Gorton will stalk her at home.