Ashlee Simpson Hosts A Summer Pool Party In Vegas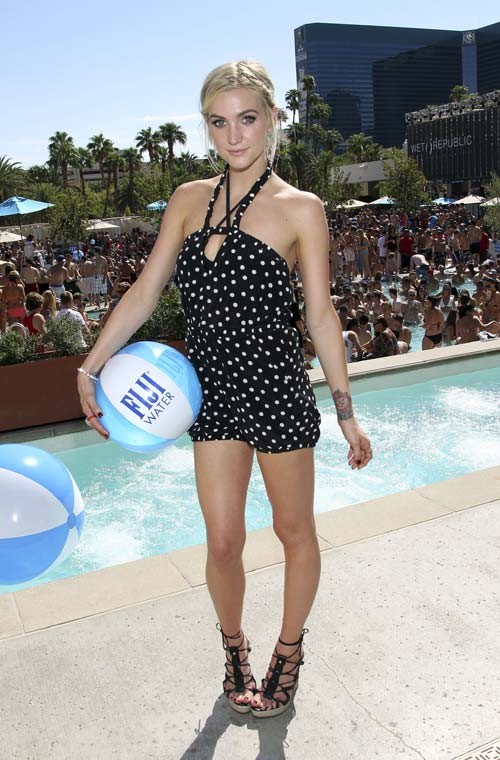 A happy and fresh-faced Ashlee Simpson hosted FIJI Water's Summer Soak pool party at Wet Republic at MGM Grand Hotel & Casino in Las Vegas Saturday, September 8th.

Looking pretty in polka dots in a 6 Shore Road romper and Alexander McQueen wedges, Ashlee soaked up the sun and brought along Papa Joe Simpson!

The petite actress enjoyed a FIJI Water snow cone in her private cabana with her dad and gal pal, but was the ever gracious hostess when fans asked for photos with her.

She, along with the other Wet Republic guests were treated to snow cones made from FIJI Water – a refreshing treat for a scorching September Saturday!

Simpson currently is working on a new album, as well as several other film and design-related projects.