As Of Last Week, The Final Words Of 'Desperate Housewives' Hadn't Been Written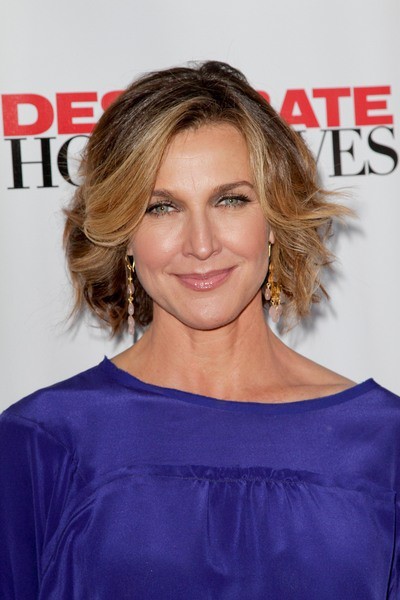 The final episode of Desperate Housewives airs Sunday, but the voice of the series is still waiting to find out what she says. Brenda Strong plays Mary Alice Young, whose suicide opened the series, and who narrates each episode. As of last week, she said series creator Marc Cherry was still tinkering with the final voiceover.
"It's been changing a little bit every day," Strong said. "Marc Cherry's been polishing. The good news is that he wrote episode 823 and what we fondly call the MAVO, The Mary Alice Voiceover, is one of the hardest things he says to write, ever. Harder than dialogue, harder than any other kind of storyline because it has to be so succinct and it has a particular voice to it, no pun intended. So he's been polishing that because it's been an important one to end with."
The final episode is in the can, so Strong knows what happens. Just reading the script was too emotional for her. "I did not get through the table read. We had a final table read before we started shooting the last episode and I got to the montage at the end. I literally opened my mouth and no sound came out because I had tears choking my throat. I realized this is going to be harder than I thought. Every time I think about it being the last one I choke up."
Mary Alice will speak over that final montage, which Strong had yet to see for herself. "They gave us a slice of what it was going to be like for the audience as it ended and that was really emotional."
So, will we actually see Mary Alice in physical form one last time on Sunday? "There is rumor. I can't confirm that because that would be considered spoiler but let's just say the whole show starting with Mary Alice, it would make sense if it finished with her."
Brenda Strong is now starring in Dallas as the new wife of Bobby Ewing (Patrick Duffy). Dallas will premiere June 13.