As I Lay Dying Singer Tim Lambesis Sentenced To Six Years In Prison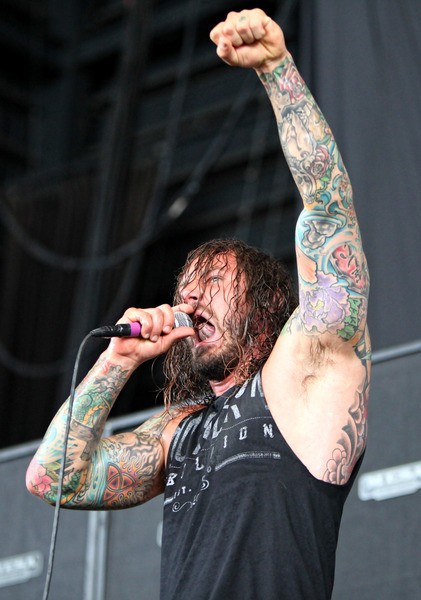 As I Lay Dying frontman Tim Lambesis was sentenced to serve six years in prison after pleading guilty of conspiring to kill his ex-wife Meggan.

Lambesis was sentenced during a hearing in San Diego Superior Court on Friday after pleading guilty to hiring an undercover cop $1,000 to carry out the murder for him. The singer even gave the undercover officer the security code to his ex-wife's front door.

Lambesis has been under house arrest since February, when he entered his guilty plea, and was convicted of solicitation to commit murder and conspiracy to commit a crime for trying to kill Meggan, who is now suing.

She's seeking $2 million in damages in a civil suit against Lambesis and even spoke at his sentencing on Friday, saying that his behavior had drastically changed prior to his arrest one year ago.

The singer's bandmates were at the courthouse when he was sentenced, and they plan to keep the group together while he serves his time, however, they've recorded new music and will move on under a new name and with a new singer.

"As I Lay Dying is sleeping rather than dead... Tim has acknowledged his guilt and clearly made some bad decisions in a period of time where he acted contrary to the person he's been most of his life," said bandmate Jordan Mancino. "He believes As I Lay Dying should only pick back up if it's in a form restored to its roots. For Tim, the potential of pursuing As I Lay Dying again means working on a lot of other more important things in his personal life first."