As I Lay Dying Singer Tim Lambesis Pleads Guilty In Plot To Kill Wife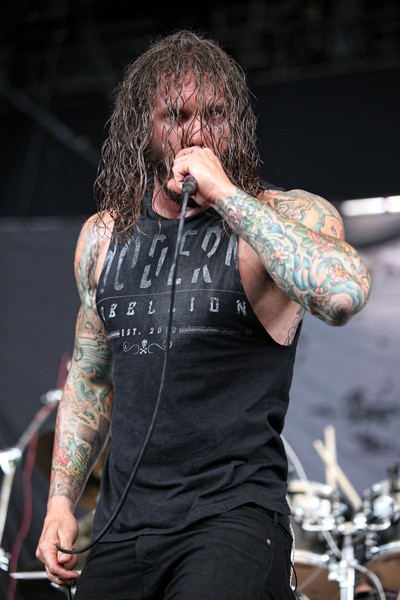 The frontman of the metalcore band As I Lay Dying has pleaded guilty to solicitation of murder charges in a plot to kill his estranged wife, Meggan. Tim Lambesis, who initially denied any wrongdoing, entered the plea at a Vista courthouse in California on Tuesday.
Police arrested Lambesis, 32, in May after he had a meeting with a sheriff's deputy, who posed as a hit man. The singer offered the undercover officer $1,000 to kill his wife. Lambesis gave the officer his wife's address as well as the security code to her front door.
Lambesis was charged with one count of solicitation to commit murder and one count of conspiracy to commit a crime. The band cancelled its tour with Killswitch Engage and has been on hiatus ever since.
Lambesis and his wife had been married for eight years when she filed for divorce, claiming his interest in touring, tattoos and bodybuilding had exceeded his love for her. In May 2013, his attorney Thomas Warwick claimed his client's thought processes "were devastatingly affected by his steroid use."
The singer is currently free on $2 million bail and must wear a GPS monitoring bracelet until his sentencing on May 2. He must also stay away from Meggan and his children.
The heavy metal star could spend up to nine years in prison.