As I Lay Dying Singer Tim Lambesis Arrested In Plot To Murder Wife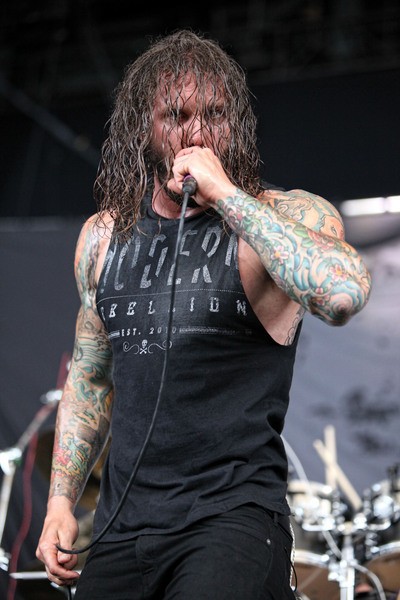 Tim Lambesis, lead singer for the heavy metal band As I Lay Dying was arrested at 2:00 p.m. on Tuesday afternoon and charged with Solicitation of Another to Commit Murder and kill his estranged wife.

The singer was taken into custody by police in Oceanside, Calif., while shopping and taken to the Encinitas police station and booked into the Vista Detention Facility, according to the San Diego County Sheriff's Department.

Detectives found out about his plot via a tip last week and initiated an investigation, setting up an undercover officer to pose as a would-be murder-for-hire killer. Lambesas solicited the detective to kill his estranged wife, after which officers swooped in and made the arrest.

As I Lay Dying was scheduled to begin a U.S. tour later this month.

The 32-year-old singer is scheduled for an arraignment in court on Thursday.