As I Lay Dying Frontman Tim Lambesis Pleads Not Guilty In Murder-For-Hire Scheme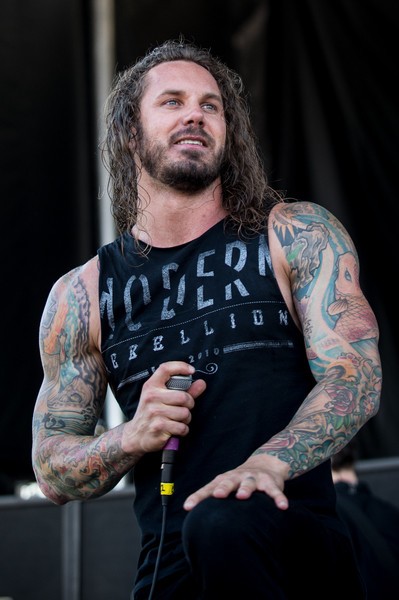 As I Lay Dying singer Tim Lambesis has pleaded not guilty to charges he tried to hire a hitman to kill his estranged wife. Police arrested the Christian rocker in Oceanside, Calif., on Tuesday after reportedly soliciting help from an undercover detective.
Officials charged Lambesis with one count of solicitation to commit murder and one count of conspiracy to commit a crime. He was booked in the Vista Detention Facility.
 
San Diego County Superior Court Judge Martin Staven set bail at $3 million on Thursday. Lambesis is required to wear a GPS monitor and stay away from his wife and their three adopted children.
Lambesis' wife filed for divorce in September, claiming Tim was emotionally distant and preoccupied with bodybuilding, touring with the band, and tattoos.
 
Deputy District Attorney Claudia Grasso revealed in court that the rocker sent his wife an email stating he no longer loved her or believed in God. Grasso reported that Lambesis gave the deputy posing as a hitman $1,000, the address of his wife's home, and the computer code to the front door.
 
A readiness hearing for Lambesis will take place on June 10, while a preliminary hearing has been set for July 10.