'Artist' Star Uggie Named Humane Society Spokesdog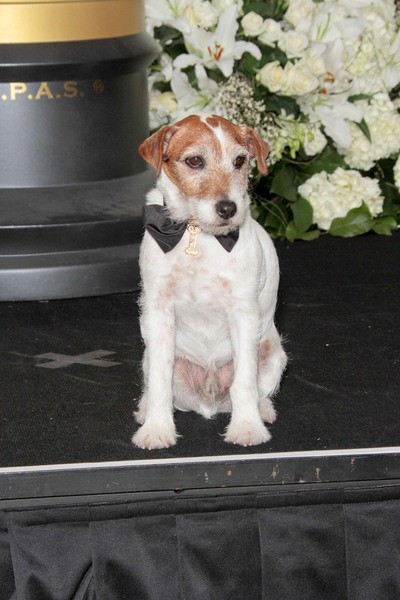 Jack Russell Terrier Uggie, the adorable star of "The Artist," is the new face of The Humane Society. The dog, who retired from filmmaking last year, is the new spokesdog for the Pets of Valor Awards, which honor rescue dogs and cats for their random acts of heroism.
Uggie famously pulled his "Artist" co-star Jean Dujardin out of a burning building in the Oscar-winning film. He also appeared in the Reese Witherspoon and Robert Pattinson film "Water For Elephants."
Uggie's trainer Omar Von Muller stated: "Uggie's honoured to have been chosen by The Humane Society of the United States to be spokesdog for The Pets of Valor Award, although he did hesitate at first when he heard that cats were to be included, but now he likes the idea of having an excuse to bark for them, instead of at them."
The pooch will announce the winner of the awards on June 2.