Art Imitates Life For Hilary Swank In 'Conviction'

Hilary Swank didn't have to look far for inspiration for her latest movie role - portraying a woman fighting to save her brother from execution; a friend was freed 19 years after he was sent to Death Row.

The actress stars in new movie "Conviction," the real life tale of Betty Anne Waters who put herself through law school so she could rescue her wrongfully-convicted brother Kenneth from a death sentence.

And Swank reveals the story had extra relevance to her, because a friend had been through the same trauma.

The Oscar winner tells Us Weekly, "I have a friend who was exonerated after 19 years on Death Row. And he came out with no anger."

And she insists she would do just what her character does in the film if a loved one was ever subjected to the same injustice: "I have an older brother and asked myself, 'Is this something I could do...?' I hoped I'd be strong enough."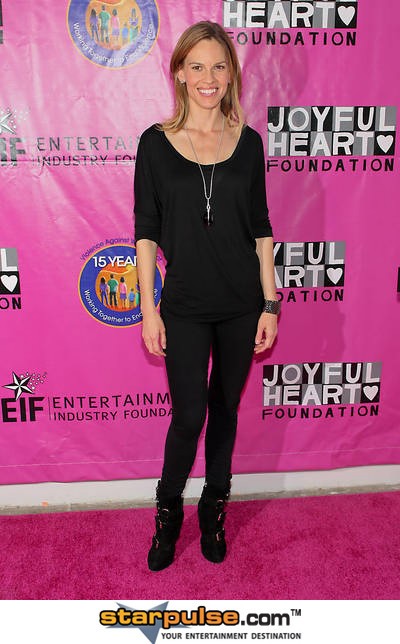 Click for more great Hilary Swank pictures: