'Arrow' Star Paul Blackthorne Takes 'This American Journey'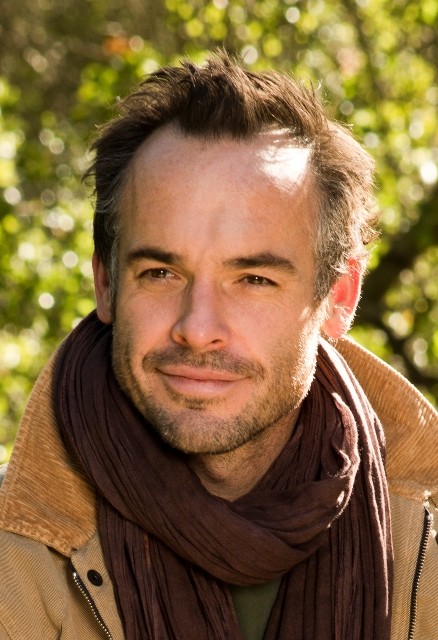 One big plus of The CW's Arrow is that it's given us the opportunity to watch Paul Blackthorne every week. The veteran British actor has impressed us on a variety of TV shows - 24, The Dresden Files, Lipstick Jungle, Monk - and now he's playing Quentin Lance on the hit action-adventure series. Paul joined BFTV last week to discuss how he sees Lance and tell us about his new documentary, This American Journey.
As fans have discovered, in season two of Arrow, Lance is in a very different place than the detective we met in season one. "Because of his actions in the [first] season finale, he's found himself wearing slightly different clothes this season. He's been demoted," Paul explained. "But having said that, he feels like he's done the right thing. He did what he had to do. So as much as he's publicly taken a hit, internally he's actually comfortable with where he's at. He's back on the streets with the people. And he just did the right thing in his mind."
"To me, any character that's got a lot of internal conflict going on and is just trying to do the right thing by himself in his own mind, it's an interesting character," he continued. "And Lance has so much conflict and is so complicated. It's a great treat."
Of course, we also know Paul for the number of memorable villains he's brought to life, most notably Stephen Saunders in 24, or other bad guys like in White Collar, Burn Notice, Leverage and The Gates. Why does he think he keeps getting cast as the antagonist? "I must just be a really bad person!" he joked, before reflecting, "I've got no idea. They're interesting characters. A good bad guy doesn't think he's doing a bad thing. He thinks he's doing the right thing. He's just very determined to do it.
"Therefore, for somebody to think that what everybody else thinks is bad, for them to think what they're doing is right, makes a complicated character. From an acting point of view, it's kind of fun and interesting."
Whatever side he's playing, the important thing is that we get to enjoy Paul's work on our small screens on a pretty regular basis. We know him well for creating characters that we end up wanting to see more of, even if they happen to be arms dealers or terrorists. Since we always hate to see him go, we asked him if there's any character that he'd like to come back to.
"The Dresden Files was an awful lot of fun. That would've been a nice character to be resurrected," he told us, naming the SyFy Channel series that he so brilliantly starred in back in 2007, playing the wizard-detective Harry Dresden. "I did an episode of Necessary Roughness and the character in that would've been really interesting. He was a sort of neurotic illusionist."
But he's more than happy with his current gig. "I'm having fun with Lance. He's got so much baggage. There's so much going on," Paul continued. "It's nice to return to him. and that's one of the nice things about doing television. You get to sort of stay with characters a little longer than if you just do them in a play or a film."