Arrested Development Trailer Begins 'Final Countdown' To Series Return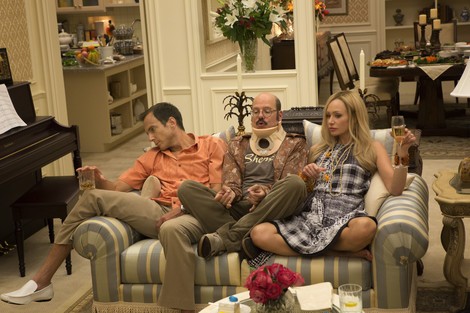 With the return of Arrested Development coming in less than two weeks, Netflix has released a trailer for the upcoming season of the hit comedy. Check it out below.
Seven years has changed a few characters, especially George Michael (Michael Cera) and Maeby Funke (Alia Shawkat). It appears George Michael is in college when his father Michael (Jason Bateman) walks in after he hears there is a girl in his dorm. That girl, of course, is cousin and object of affection Maeby.
Also shown are a few hints at plot, including Michael's move to Phoenix (where everything is too hot), an ostrich, and Tobias (David Cross) and Lindsay (Portia de Rossi) generally failing at everything. Gob continues to be useless, as his theme song Final Countdown plays over the trailer. There's also the return of Kitty (Judy Greer), who takes every word out of Michael's mouth as either a threat or a come-on. 
What isn't shown are any of the numerous guest stars hired for the season (Ben Stiller, Seth Rogen, Kristen Wiig, and Conan O'Brien, among several others). Since all of the episodes are finished, as the season comes out all at once in two weeks, we know there is footage of the guests - but producers have kept their roles under wraps since they started filming.
Arrested Development will be released on Netflix May 26.