'Arrested Development' Stars Unite For Premiere, John Krasinski Confirmed As Guest Star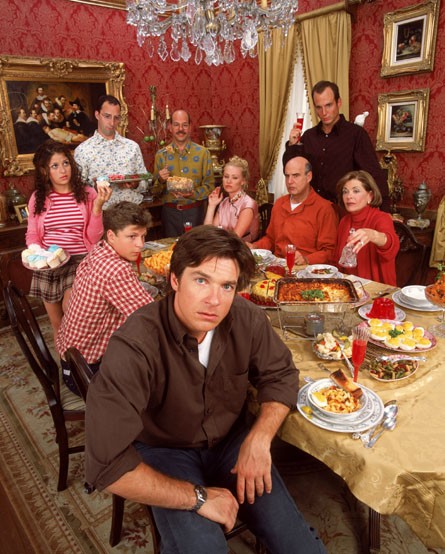 Arrested Development's all-star cast was back together on the red carpet for the premiere of their Netflix series - and news was released that its guest star list is still growing.
Jason Bateman, Jeffrey Tambor, Portia de Rossi, Michael Cera, Will Arnett, Alia Shawkat, David Cross, and Jessica Walter were back together after seven years of cancellation to meet the press and celebrate the unlikely return of the cult hit TV show.
According to USA Today, de Rossi called it "such a relief. It's so exciting. I've been waiting for a long, long time." 
"It was divine to put that hook back on," said Tony Hale, whose character Buster lost his hand on the show and had it replaced with a hook.
"The show we're doing, it's 15 episodes," series creator Mitch Hurwitz explained to the crowd once they were in the theater. "Together they sort of become one giant Arrested Development that slowly unfolds... everybody kind of has their own chapter in it." 
Meanwhile, Entertainment Weekly reports that Office star John Krasinski will be a guest on Arrested Development - and just like the rest of the star-studded guest list (which includes names such as Ben Stiller, Seth Rogen, Kristen Wiig, and Conan O'Brien), his role is being kept tightly under wraps.