'Arrested Development' Preview Clip: Buster And Lucile Have A 'Special' Relationship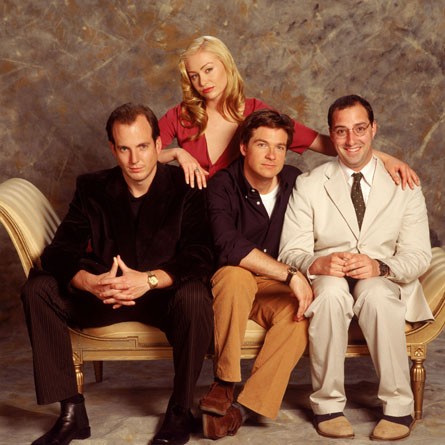 The first preview clip for the upcoming Netflix season of Arrested Development is here, and not much has changed between Buster and Lucile.
In the clip, matriarch Lucille (Jessica Walter) is living in a tenement that doesn't allow smoking inside and for some reason she has a house arrest ankle monitor. Since the monitor alerts authorities when she steps out to the balcony, she has an awkward method of smoking using her son Buster (Tony Hale).
Let's just say it resembles a mother bird feeding her young - or Silverstone-ing, if you will.
The upcoming season of Arrested Development will have 15 new episodes released on May 26, exclusively on Netflix' streaming service.
The plot of the season has been under wraps since production, although there has been news of stars such as Conan O'Brien, Andy Richter, Kristen Wiig and Ben Stiller being cast for guest roles.