'Arrested Development' Cast Talks New Netflix Episodes At TCA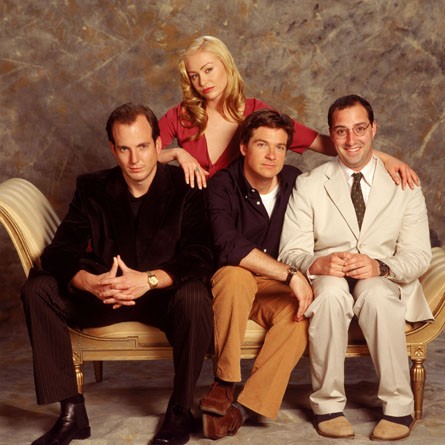 The Television Critics Association waited all week for the Arrested Development panel held by Netflix. In fact, they've been waiting six years since the Fox series was cancelled. The major rumor was the cast would reunite for a movie, but Netflix is putting on a 14 episode season of episodes. The difference is each episode will focus on one member of the Bluth family. That was the only way they could get the entire cast back.
"They have other commitments, they're on other shows, they have other contractual obligations," series creator Mitch Hurwitz explained. "Their lives have gone on so it'll be tough to get Jason [Bateman] for a four or five month period available to do TV and it'd be really expensive. Mostly just contractual problems, whereas we could do a movie. That's why I originally was thinking a movie because I thought well, you'll never get them all together for a TV show but people can take 30 days and make a movie. A TV show takes six months."
On Netflix, all 14 episodes will be available at once, so viewers can bounce back and forth to see how each one overlaps the other. "It was exciting actually, the prospect of that," said Portia De Rossi. "What makes it different from episodic TV like Breaking Bad is that action happens simultaneously for characters throughout the entire 14 episodes."
You don't even have to watch the episodes in their entirety, Bateman said. "Exclusive to the format that Netflix provides for us is that we can have all these released at the same time," Bateman said. "Therefore you can watch a portion of, say, Michael's episode and then click over into Lucille's episode."
The 14 episodes will amount to about 7 hours of new programming. Having worked on two other TV shows with Hurwitz in between (Sit Down Shut Up and Running Wilde), Arnett saw the ideas for Arrested Development grow and grow.
"I remember as we were working on those things, there would be times that we'd be talking about ideas," Arnett said. "Mitch, every once in a while, would be talking about an idea and he always had this folder. As he'd be writing something, he'd drop it in this other folder. He had this bigger story idea for Arrested Development." 
The entire cast of nine does share at least one scene together. Jessica Walter recalled the big reunion. "It was surreal," she said. "Because there we all were nine years later, except for the two kiddies who grew. We all were like the same. The same voices came out. The set was recreated, the penthouse down to the nails in the wall. It was really surreal."
Arrested Development premieres on Netflix in May.