Arnold Schwarzenegger's Film Career Honored At Comic-Con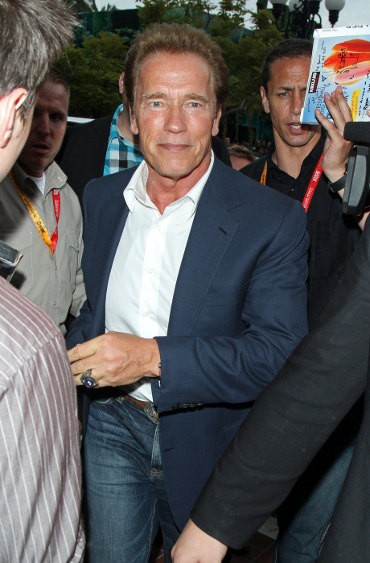 Arnold Schwarzenegger was honored at the Comic-Con convention in San Diego, California on Thursday for his lengthy career.

The star was a box office favorite in the 1980s and 1990s thanks to his role in The Terminator franchise and family films including Kindergarten Cop and Jingle All the Way, but he turned his back on Hollywood to serve two terms as California Governor.

His 2010 movie comeback The Expendables was a huge hit, and with a sequel set for release next month and a string of other roles in the pipeline, Comic-Con bosses handed him their prestigious Inkpot Award.

Schwarzenegger attended the event with his The Expendables 2 co-stars on Thursday to promote the blockbuster, and organizers finished up the chat by presenting him with the honor, which recognizes outstanding contributions to pop culture.

During the discussion, he revealed he missed his high-action roles during his time as Governor of California, saying, "You wish you could do some of those things when you're in politics, but you know, you can't."