Arnold Schwarzenegger Surprises Gym Members With Incognito Prank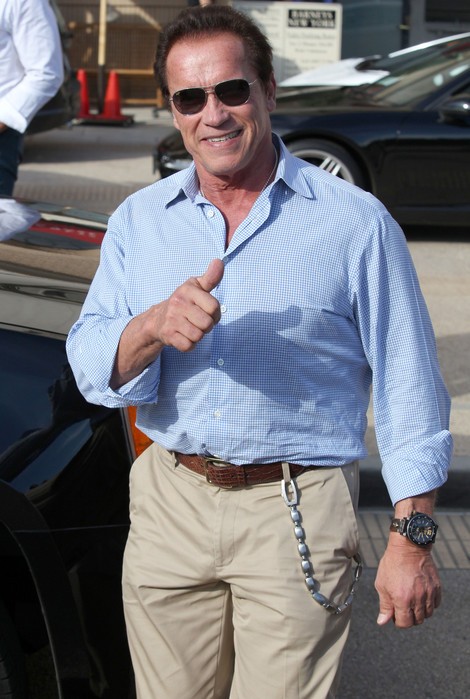 Arnold Schwarzenegger dropped by Gold's gym in Venice, California to see how many people would recognize him in a simple disguise - and who would listen to his fitness tips.
In an effort to raise awareness for After-School All-Stars, Arnold made the video with Omaze.com. The site is taking donations for the program, and anyone who donates over $10 will earn a chance to meet Arnold and ride in his personal Sherman tank. After-School All-Stars is a nationwide program dedicated to give low-income and/or high-risk youths activities after school.
While a few people recognized Arnold right away (despite his insistence his name is Howard), many seemed happy to do anything the giant Austrian told them to do. One woman even did 10 reps at the water fountain when Arnold said she should do everything in repetition.
Another woman said, "You look so familiar to me!"
Arnold replied, "Maybe you've seen me on an FBI Most Wanted list."