Arnold Schwarzenegger Reveals Title Of Fifth 'Terminator' Film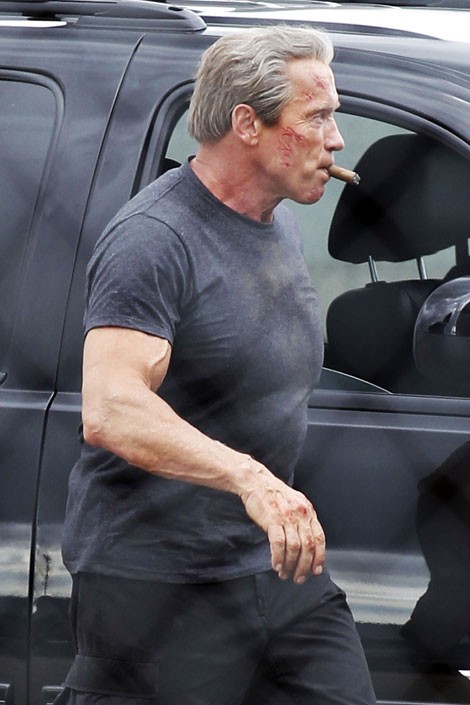 Arnold Schwarzenegger has revealed on Instagram that the title for the fifth Terminator film will be "Terminator Genisys." He posted a photo of himself in a shadow, sitting in a director's chair. The title of the movie is written on the back of the chair.

The action star explained in the caption: "Hasta la vista, baby. I want to thank the cast and crew of @TerminatorGenisys for a fantastic shoot. It was challenging, it was fun, and it was rewarding. From our director to our producers, from the camera team to the catering, from visual effects to hair and makeup - we couldn't have done it without you. I can't wait to see our finished product and I know we'll remind the fans why they fell in love with the Terminator. On July 1st, 2015, I'll be back."
It had been previously believed that the title would be spelled "Genesis." It's been speculated that the "gys" in "Genesys" refers to some sort of technology.
The film, which opens in theaters next summer, will also star Emilia Clarke ("Game of Thrones"), Jai Courtney and Douglas Smith.
Schwarzenegger, meanwhile, stars in the upcoming "Expendables 3," which hits theaters on Aug. 15.