Arnold Schwarzenegger Posts 'Expendables 2' Set Photo Online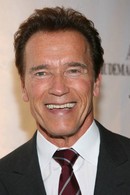 Arnold Schwarzenegger has confirmed he and Bruce Willis will be back for The Expendables sequel by posting an on-set photo of the pair with pal Sylvester Stallone on Twitter.com.
 
The trio teamed up briefly in the first film and now they are set for more screen time.

Schwarzenegger set up the shot of the action veterans and then posted it online on Tuesday, writing, "Having a fantastic time on set with Bruce and Sly in Bulgaria."

Stallone recently confirmed fellow action men Chuck Norris and Jean Claude Van Damme will also be part of the sequel.