Arnold Schwarzenegger, Linda Hamilton, And Michael Beihn Set To Return In Fifth 'Terminator'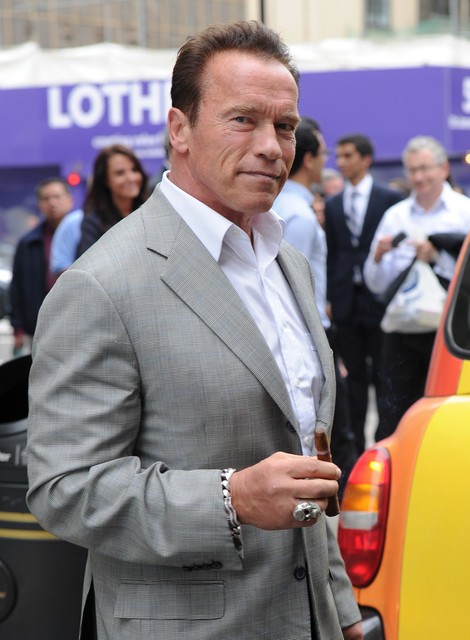 Action star Arnold Schwarzenegger will be joined by some familiar faces when he returns to the Terminator franchise.
Arnold confirmed back in June that he is on board for a fifth film. "I'm very happy that the studios want me to be in 'Terminator 5' and to star as the Terminator, which we start shooting in January," he said during a speech.
A source has now told The Mirror stars of the first film, Linda Hamilton and Michael Biehn, will be featured in some manner in the flick. Hamilton played John Connor's mother and Biehn played a resistance fighter that travels back in time to protect her from the Terminator. Hamilton played the role again in Terminator 2: Judgment Day.
Earlier rumors had James Cameron returning to the series as a director - but now it appears Alan Taylor, who is directing Thor: The Dark World and has a few episodes of Game of Thrones under his belt, will be behind the cameras instead.
The plot hasn't been revealed, but rumor has it Dwayne Johnson will play a Terminator unit sent back to kill Sarah Connor's parents in the 50s. Arnold would play a human protecting the couple, and his actions influence the machines to model the Terminator after him.