Arnold Schwarzenegger Laments Snubbing 'The Rock'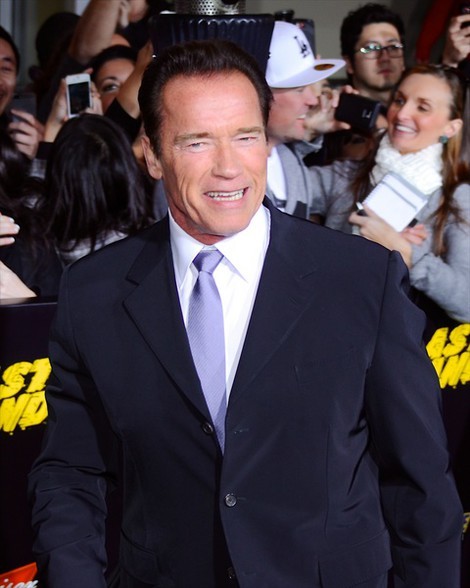 Arnold Schwarzenegger regrets turning down Nicolas Cage's role in The Rock because he "really loved" the 1996 blockbuster.

The movie legend was approached to play an FBI weapons specialist alongside Sean Connery in the film, but he dismissed producer Jerry Bruckheimer after reading an unimpressive script covered in "scribbles" and hand-written notes.

He tells Britain's The Sun newspaper, "Jerry Bruckheimer came to me with the script for The Rock that Sean Connery and Nicolas Cage ended up doing. I was offered the Nicolas Cage part, but it was 80 pages, there were scribbles and hand-written stuff saying, 'This is s**t', let's not do this page, let's rewrite this.'

"I looked at this script and said, 'What is that? I can't commit to that. Why don't you get your act together and come back with a good script?' In the meantime they did get their act together and they hired Nicolas Cage."

Schwarzenegger wishes he had said yes, but admits Cage was probably the right man for the part.

He adds, "I really loved that movie, I thought it turned out fantastic. By the way, Nicolas Cage did an extraordinary job. I don't know if I'd be able to do as good a job as he did, but I was mad that I turned down that role because it was really a great role."