Arnold Schwarzenegger Is Back In 'The Governator' Trailer - Watch It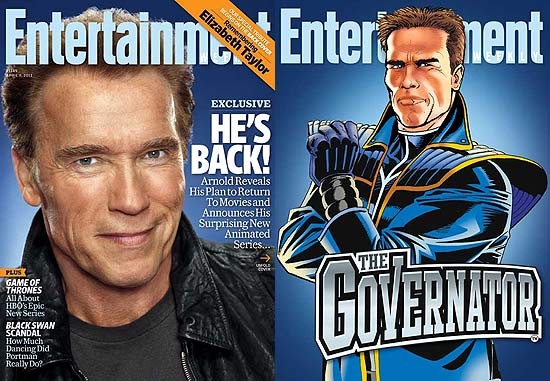 Despite the announcement arriving around April Fools' Day, Arnold Schwarzenegger wasn't joking around when he said he would be back as The Governator. A trailer was released today for the cartoon series, which is tentatively set to air in 2012 and was co-developed by Stan Lee.
Uhm, wow. Part-Terminator, part-Batman, Arnold access his secret hanger underneath his mansion and saddles up on a motorcycle while wearing some sort of power suit. Of course, there is that Matrix bullet-dodge thrown in as well. I'm also wondering what random kids are doing hanging out in Arnold's basement... apparently they are his kids with Maria Shriver, who will also make an appearance in the show.
What did you think of The Governator trailer?
Arnold Schwarzenegger Pictures