Arnold Schwarzenegger And Maria Shriver Unite To Thank Medical Staff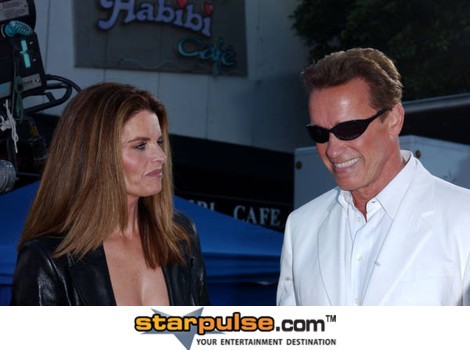 Estranged couple Arnold Schwarzenegger and Maria Shriver have joined forces to pay tribute to the emergency medical staff who tended to their son Christopher's injuries following a surfing accident last weekend.
The 13 year old has been treated in a hospital intensive care unit (ICU) after reportedly suffering multiple broken bones and a collapsed lung during the incident in Malibu, California.
Shriver, who filed for divorce from her cheating husband earlier this month, has allegedly spent every night at her son's bedside, while Schwarzenegger was snapped visiting the medical center with the couple's daughter Christina on Friday.
They have now released a joint statement to thank lifeguards and emergency workers for taking "extraordinary" care of Christopher as he continues to recover from the accident.
The press release, issued to TMZ.com, reads, "A few days ago our son Christopher suffered an accident at the beach.  While it has been a very scary week, Christopher is surrounded by his family and friends. He is a brave boy and is expected to make a full recovery.
"On behalf of our entire family, we want to sincerely thank the paramedics and lifeguards who responded so swiftly, as well as the doctors, nurses, emergency room and hospital staff who have cared for our son. They have been extraordinary to him and to us. We thank everyone for their thoughts and prayer and ask for respect and privacy for Christopher and our family."
Schwarzenegger and Shriver's two other kids, Katherine and Patrick, have also thanked fans for their words of support on their Twitter.com pages.
Patrick, 17, tweets, "Thank you everyone for your messages about my brother. This kid is strongest kid I ever seen. Keep praying."