'Army Wives' Star Katelyn Pippy Is Ready To Conquer Hollywood
Up and coming actress, Katelyn Pippy, is making her mark and proving herself to be a force to be reckoned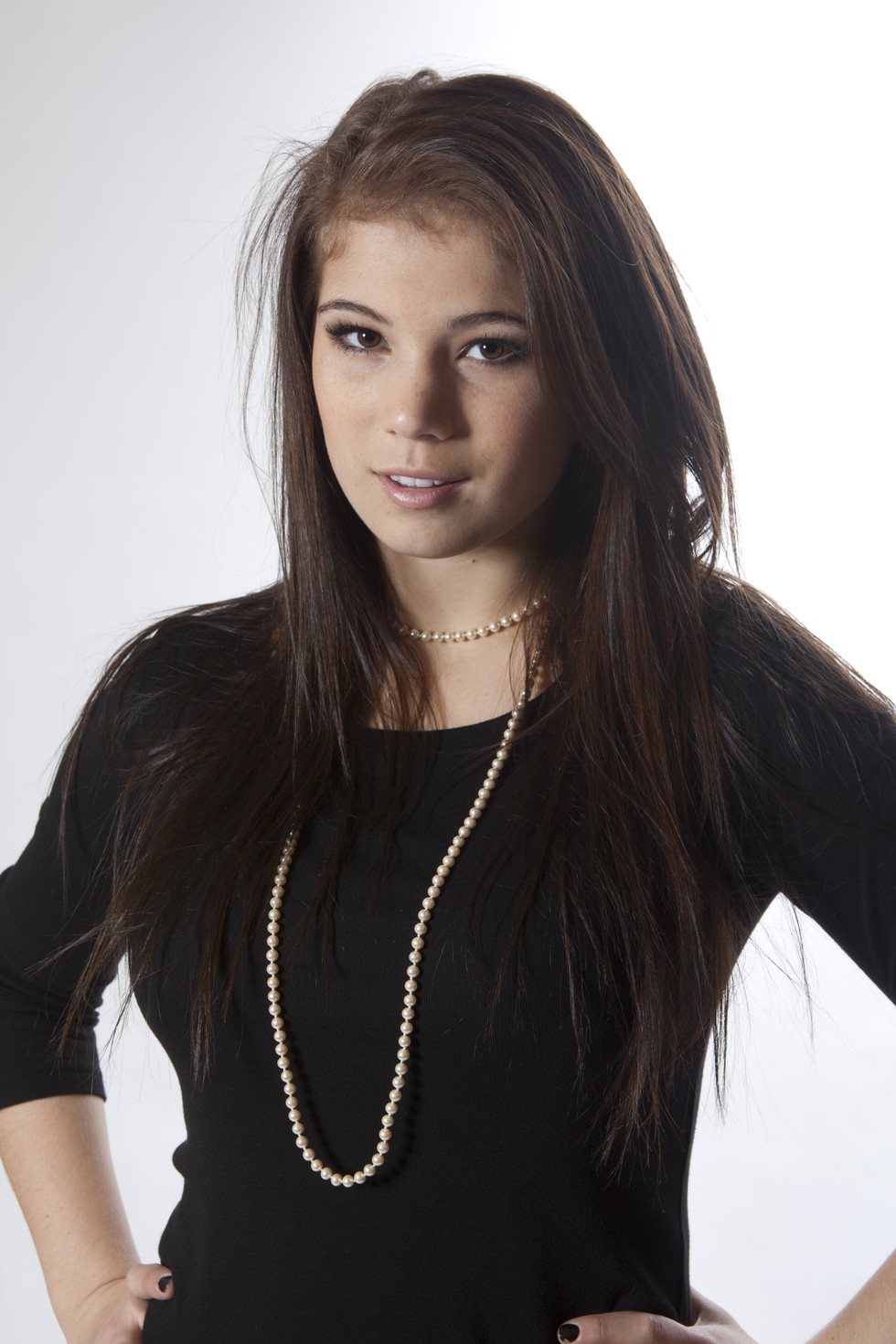 with. The 17-year-old Army Wives co-star portrays the role of Emmalin Holden, a young girl, much like herself, going through life as a child of the army.
 
What people don't know about Pippy, is that she is in fact a part of an actual army family. Drawing on her own personal experiences is something Pippy can utilize when dealing with some of her more emotionally draining scenes, such as watching her father and loved ones deploy on missions.

Pippy's father, who is now a national guard, served a tour in Iraq for a period of time during his army career, while his family resided in Pittsburgh, Pennsylvania.
 
"When my dad went away, I saw my mom and how strong she was, I always think that of every army wife. We really respect them and want to tell their stories."
 
When asked if there was any message she would like to deliver to other army families out there, Pippy confidently responded, "They are heroes. They should just be proud of themselves."
 
Smart, talented and hungry for success, Katelyn Pippy is the total package. Balancing an acting career, graduating high school, playing hockey and hanging out with her friends and family are only some of the things Katelyn juggles in her daily routine.
 
A self-proclaimed multi-tasker, Pippy handles it with ease.
"I'm pretty messy," said Pippy. "I'm definitely not that personality where everything has to be in perfect order all the time."
 
The taping for the upcoming season of Army Wives is underway, and much like her character, Emmalin, Pippy is preparing to start college as well. Accepted to the prestigious Cornell University, this beauty comes with brains. Tackling her academic career as well as her acting is important to Pippy and she is confident she can handle both.
 
Guys, if you don't know her yet, you'll be sure you do now. Katelyn Pippy isn't just beautiful, but she can hang like one of the guys too.
 
"I'm obsessed," said Pippy of her favorite hockey team.
 
Take her to Pittsburgh Penguins game and you might just land that second date - just be careful if you challenge her in the rink - this girl knows her way around the ice. In fact, when the producers of Army Wives got wind that she played hockey, they decided to incorporate it into her role on the show.
 
"They found out I played and they thought it was really cool. It was the first time my two worlds had a head on collision," said Pippy.
 
But unlike Emmalin, who has a new love interest on the show, with Pippy's packed schedule, there's not too much time for boys.
 
"That was one thing that I found out through the experience; I did have a little bit too much on my plate and that's one thing that just wasn't meant to be right now, I guess, said Pippy."

Guess the good news is, she's still single.
 
Katelyn Pippy got her start in musical theatre before taking on the small screen. Working her way toward the big screen, Pippy said she would also love one day to return to her roots and said it would be a dream come true to perform on Broadway.
 
"I think there's something special about being able to see the way people are reacting as you're performing," said Pippy.
 
"That's why I went into acting, I want to tell great stories and I want to have an impact on people lives; I want to change their lives. Maybe not in a huge way, but for an hour, once a week or every so often, have an impact on somebody."
 
Looks like Hollywood has finally found its missing link, in Katelyn. Finally a young star who can be emulated and respected by not only the acting world, but by her fans as well. With such a refreshing take on the regular chatter heard in Hollywood of young stars, an actress who thinks the way in which Katelyn Pippy does, is what will promise her a long and lasting career. 
More Pictures Of Katelyn Pippy