Ariana Grande's 'Yours Truly' Debuts At No. 1 On The Billboard Hot 200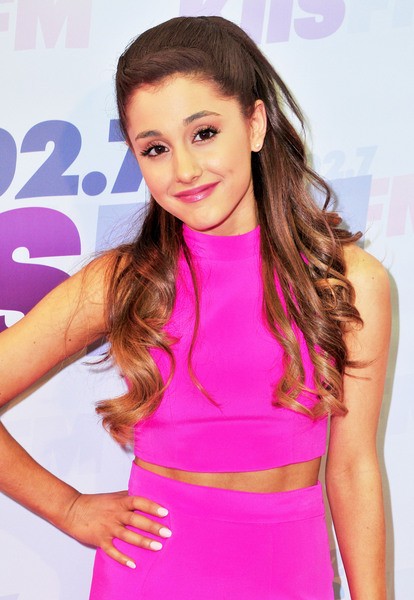 Nickelodeon star Ariana Grande, who plays Cat on the network's new series Sam & Cat, has successfully crossed over into music after releasing her debut album, "Yours Truly", which topped the Billboard 200 chart this week.

Grande has beat out new entries from Tamar Braxton, Nine Inch Nails and John Legend to take the top spot after selling 138,000 copies.

The singer is the first female artist to debut her debut album at number one since Ke$ha's 2010 release "Animal".

"My 1st album has debuted at #1 & I can't even begin to express my gratitude," she tweeted. "Thank you for supporting my music, this really means the world."

Unfortunately for Ariana, she had to cancel a few promotional appearance after blowing out one of her vocal cords earlier this week during a performance in Los Angeles. Doctors ordered her not to sing or talk for at least four days to recover.

Braxton's "Love & War", Nine Inch Nails' "Hesitation Marks", and Legend's "Love In The Future" came in at two, three and four, respectively, with their chart debuts. Only Legend new album failed to top the 100,000 sales mark.

Luke Bryan's "Crash My Party" rounds out this week's top five, down three spots from number two in its fourth week on the chart.

Katy Perry has continued what is expected to be another dominant run at the top of the Hot 100, holding strong in the top spot with "Roar".

The single knocked Robin Thicke's "Blurred Lines" from number one after a 12-week run.

16-year-old newcomer Lorde, aka Ella Yelich-O'Connor, who hails from New Zealand, lands in the number three spot with "Royals", while Jay-Z's "Holy Grail", featuring Justin Timberlake, and Avicii's "Wake Me Up!" round out the top five.