Ariana Grande To Bring Back 'Total Request Live' To MTV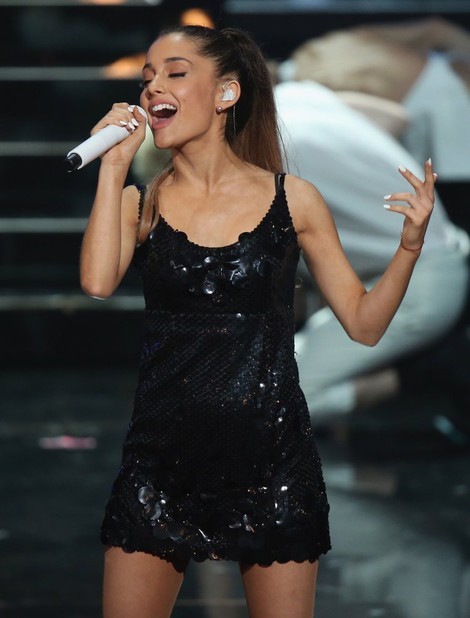 Ariana Grande will be the star that brings the "Music" back to Music Television when she revives Total Request Live after a six-year hiatus.
Total Request Live, or TRL in its later years, was the show that introduced the world to Carson Daly and had tweens calling in to make sure their favorite music video hit the top spot on the show's daily top 10. Airing on MTV in the afternoon from 1998 to 2008, the show didn't quite have the same impact in the digital age (although they added online voting) and was canceled due to low ratings.
TRL became the showcase for acts such as N Sync, Backstreet Boys, Britney Spears, and Christina Aguilera to promote their upcoming albums with music video premieres and exclusive interviews. Spears' Baby One More Time was named the Most Iconic Video in the show's history during its final episode.
Grande has the opportunity to bring TRL back just for one night on July 2 at 7 p.m.. She told MTV in a statement, "It's a huge honor to be able to bring back a show like 'TRL,' I used to love watching it growing up. Can't wait to celebrate with my loves in Times Square. Might have some surprises too..."
Grande will use the show to promote her second album as well as play a few games – including a spinning wheel that will decide a random song for her to sing. However, no details have been released on how viewers will be able to vote for what they want to see, which seems like an important detail for a show titled "Total Request Live."