Ariana Grande Teared Up On Grammys Red Carpet Due To Internet Bullies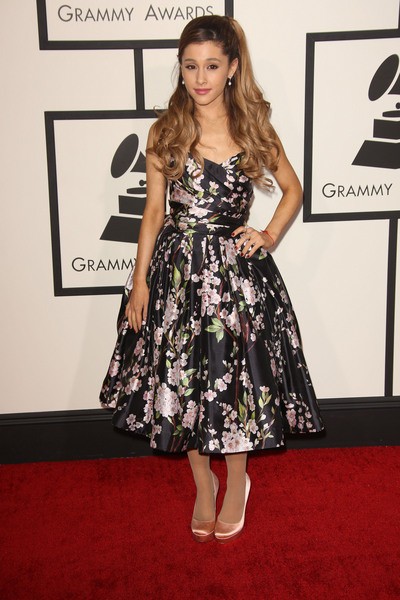 If you thought Ariana Grande looked little sad while she was posing on the red carpet at the Grammys, you aren't alone - and now we know why the child star was on the verge of tears.
E! Online News reports Grande was a bit overwhelmed with all of the attention that comes with walking the red carpet at an event like the Grammys, and then made the fatal mistake of looking at her Twitter feed.
A source tells the website, "This blogger attacked her dress but also went after her hair and then more people started piling on. It was just mean. Ariana was like, 'Why am I even here?'"
The attack on her hair was probably tough for Ariana, who recently came out and revealed her locks were pretty much destroyed by dozens of color treatments for her role in Sam & Cat. She told her Facebook fans, "I had to bleach my hair and dye it red every other week for the first 4 years of playing Cat… as one would assume, that completely destroyed my hair. I now wear a wig on Sam & Cat."
"…it's even more difficult for me to have to wait forever for my natural hair to grow back and to have to wear more fake hair than every drag queen on earth combined.
"So PLEASE gimme a break about the hair (or just don't look at me lol). IT'S JUST HAIR AFTER ALL. There are way way way more important things. Love y'all very much."
For whatever it's worth Ariana, we don't think you were a Fashion Fail at the Grammys!