Ariana Grande Shares Past Bullying Experience To Help Fans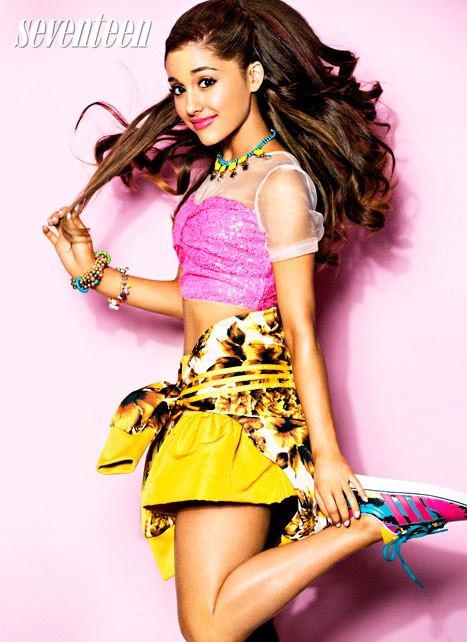 Teen star Ariana Grande has revealed that she had some difficulties with a co-star while working on a Broadway show.

The 19-year-old actress, who has been working hard on her debut album for over three years (she says she's a "perfectionist"), says that one of her co-stars in the production had bullied her and made her miserable.

"I worked with someone who told me they'd never like me," she tells Seventeen magazine. "But for some reason, I just felt like I needed her approval. So I started changing myself to please her. It made me stop being social and friendly.

"I was so unhappy."

Grande's quote was misconstrued by the magazine to make it sound like the bullying happened during the four-season run of her hit Nickelodeon series Victorious, but clarified the comments via her Tumblr page after the interview was published.

"It's my responsibility to clear up the drama today," she writes. "I was misquoted in an interview and I've been very upset and disappointed all day. I was asked about bullying and I thought I'd share some of my personal experiences so that I could share how I over came it with my fans and hopefully be a help to the people who look up to me and are dealing with being bullied.

"However, unfortunately I was a little too vague in my interview and conclusions were drawn and fingers were pointed. My years filming Victorious were some of the HAPPIEST of my life and that cast is family to me. (The stories I were (sic) sharing were actually from 2008 when I was on Broadway. Was an amazing experience but a tough time for me.)"

Ariana stars on new spinoff Sam & Cat with former iCarly star Jennette McCurdy. Both stars reprise their roles from their prior shows in the new series and play roommates who start a child care service.

The actress has also asked fans not to try and figure out who the former co-star was and not to harass anyone.

"Please please don't send hate to anyone. It's undeserved. The point of answering the question in the first place was to help those of you who are dealing with bullying, not to start drama."

Check out more on Ariana at Seventeen.com and pick up the August issue of Seventeen, on newsstands July 2nd.