Ariana Grande Reveals All The Details Of First Date With The Wanted's Nathan Sykes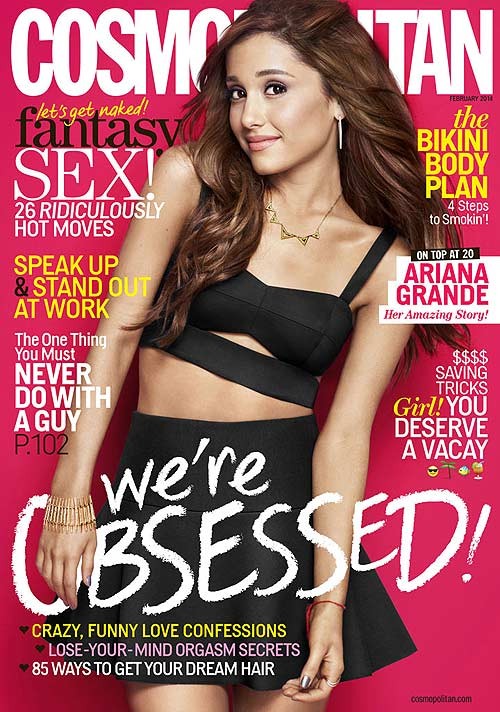 Ariana Grande opened up about her first date with boyfriend (now ex) Nathan Sykes of boy band The Wanted in a new interview for the February 2014 issue of Cosmopolitan magazine.

"We were going back to his hotel to watch a movie, and he had Ladurée macarons and sunflowers waiting — I love Parisian baked goods, and sunflowers are my favorite flower," she says. "He had taken the DVD player out of the bedroom and into the living room, because he said he didn't want to take me into the bedroom on the first date."

While Sykes showed his chivalrous side to the singer/actress, haters on Twitter have done just the opposite.

"Oh, they're evil as hell!" she says. "I don't even block them anymore, because I feel like it's giving them negativity in return. So I just let it happen and forgive them and move on. Those people are fighting their own battles."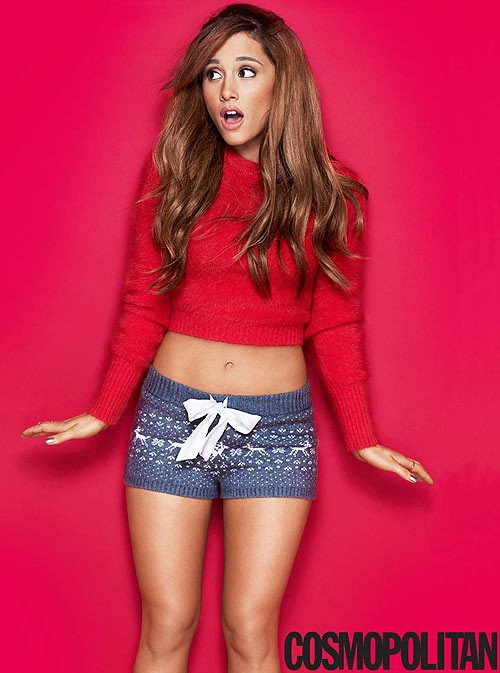 Ariana, who stars alongside Jennette McCurdy on Nickelodeon's Sam & Cat, said she never expected her music to be taken seriously, and her success is her "proudest achievement."

"I've dealt with a lot of people not knowing what to expect from me because of my age and my personality.

"People often mistake my kindness for weakness," she adds, "and they didn't expect much from me, because at the end of the day, I'm just a nice Italian girl from Boca."

The February issue of Cosmo hits newsstands January 7th.