Ariana Grande Named 'Breakthrough Artist Of The Year'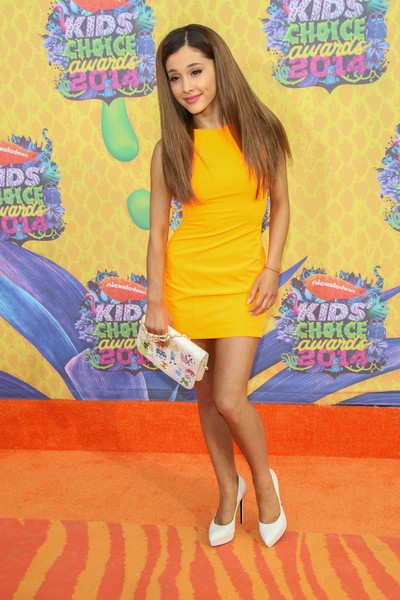 The Music Business Association is honoring Ariana Grande with the "Breakthrough Artist of the Year Award" at the Music Biz 2014 Awards on May 8 in Los Angeles. Emeli Sande, Nicki Minaj, John Legend and Carrie Underwood are previous recipiants of the award.
Grande, 20, got her start in show business on Nickelodeon's popular series "Victorious." Over the past year she made her mark as a singer with a number-one record on the charts with debut album "Yours Truly."
Grande said of the accolade: "Music has always been my first love, so receiving this award is a true honor for me. I've been pursuing a career as a singer since I was eight, and it's a great feeling to know that the industry has embraced me with open arms."
The Music Biz Awards will also honor Twisted Sister frontman Dee Snider with the Harry Chapin Memorial Humanitarian Award for his philanthropic work.
Grande recently made headlines after her "Sam & Cat" co-star Jeanette McCurdy tweeted she was put in an "uncomfortable, compromising, unfair situation" by Nickelodeon executives over what some assumed was a lower salary than Grande.
In response to the drama, Grande said in a statement: "I am NOT making more money than my co-star, nor do I think I should be."