Ariana Grande Fires Rockets From Her Boobs In New Space Epic-Themed Video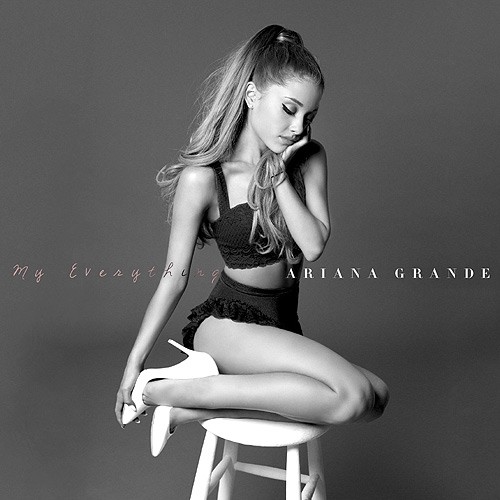 "Prepare yourself to attempt to conceive an inconceivable outer space adventure," begins Ariana Grande's campy new video for her latest single, "Break Free," which features DJ Zedd.

The video, which is "one step ahead of present day reality and two steps ahead of present day sexiness" and "so fantastically fantastical you'll soil yourself from intergalactic excitement," takes the singer to outer space, where she battles aliens and floats in a spaceship and even blasts an evil robot with her boobs (or "rockett*tties" as she calls them on Instagram).

The schlocky video is equal parts Star Trek (the original series) and "Barbarella," with the sexy singer scantily clad as she dances around the bridge of her space cruiser before disappearing at the speed of light.

The 21-year-old actress/singer recently sparked rumors that she's dating Naya Rivera's ex-fiance Big Sean earlier this week when the couple were spotted leaving a Los Angeles movie theater together. Eye witnesses claim they kissed at one point.

Big Sean features on the Sam & Cat star's single "Best Mistake." Both songs are from her upcoming album "My Everything," which hits stores August 26.

"They have been friends since they made the song together," a source tells E! News. "They have been spending more time together and recently have been getting very close. They are both doing great."

Check out "Break Free" below and scroll down after to let us know what you think!