Ariana Grande, Carrie Underwood, More Stars Join Thanksgiving Celebrations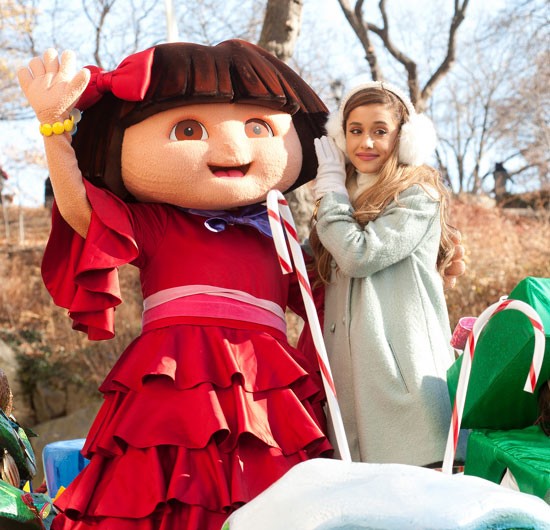 Celebrities such as Ariane Grande, Carrie Underwood, Kristin Chenoweth and Fall Out Boy celebrated turkey day with the masses at the Macy's Thanksgiving Day parade in New York City yesterday. 
The stars appeared on several of the parade's floats, which circulated through the Big Apple along with enormous inflatable Spider-man, Snoopy, and SpongeBob balloons.
Late night TV host Jimmy Fallon hung out with the characters from Sesame Street, while singer Kellie Pickler wore a red gown on an autumn-themed float. British pop star Cher Lloyd also attended.
Pop star Selena Gomez returned to her native Texas and performed during the Dallas Cowboys Thanksgiving halftime show. She sang "Walk Like A Champion" and "Come and Get It" before shouting to the fans, "Happy Thanksgiving!"