Ariana Grande & Big Sean Spark Dating Rumors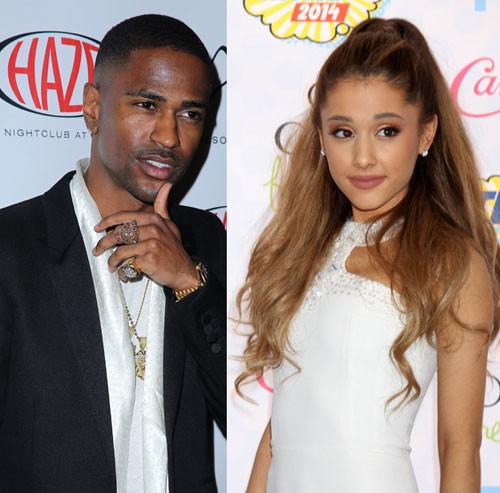 Ariana Grande and Big Sean are reportedly dating. The singer/actress recently split with Jai Brooks and met the rapper last year after they collaborated on her single "Right There."
The pair have also teamed up on her new song "Best Mistake." The ballad's lyrics include: "But you know I'll be saving my love for you / 'Cause you're the best mistake I've ever made / But we hold on/ Hold on."
Earlier this month the duo was spotted leaving a movie theater together in Los Angeles, Calif. after watching "The Purge: Anarchy." According to eyewitnesses, the pair shared a kiss while watching the movie.
The "Sam & Cat" star, 21, and Brooks broke up in late July after a brief reconciliation.
Big Sean, 26, was previously engaged to "Glee" actress Naya Rivera. They split up in April, and she married actor Ryan Dorsey after dating him for just three months.
Grande's album, "My Everything," drops on Aug. 26. It also includes the hit single "Problem," featuring Iggy Azalea, and "Bang Bang," with Jessi J and Nicki Minaj.