'Argo' Finally Takes Top Box Office Spot; 'Cloud Atlas' Bombs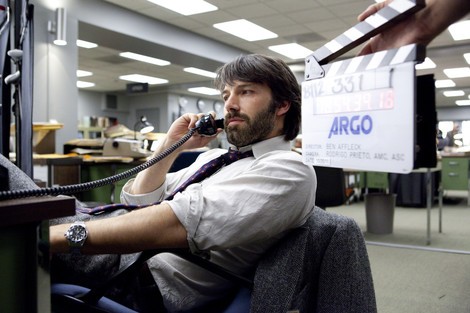 In its third week of release, Ben Affleck's hostage drama Argo climbed to the top of the box office chart.
In the film, CIA agent Tony Mendez (Affleck) creates a fake Hollywood film production in order to rescue a group of American diplomats holed up in Iran who have sought refuge at the home of the Canadian ambassador amid the nation's revolution in 1979.
 
Earlier this month "Argo" debuted in second place ($20.1 million). After two weeks as runner up it finally earned the coveted number-one box office slot, grossing $12.4 million.
 
Animated family film "Hotel Transylvania" came in at number two with $9.5 million, barely beating Tom Hanks and Halle Berry's new drama "Cloud Atlas," which made a disappointing $9.4 million. "Cloud Atlas" cost approximately $100 million to make.