Aretha Franklin 'Laughed' After Hearing Beyonce Lip-Synced National Anthem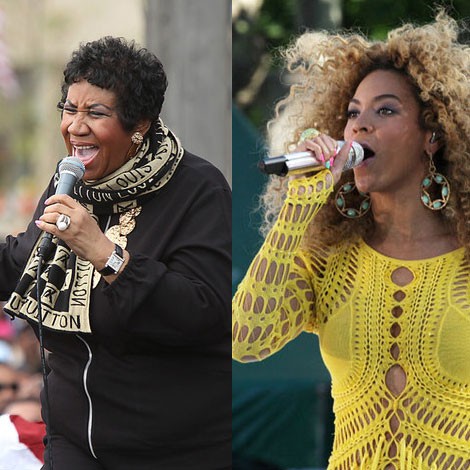 Aretha Franklin didn't hold back when she recalled hearing about Beyonce's infamous lip-syncing of the National Anthem during President Obama's second inauguration. 
She told ABC News, "When I heard the news this evening that she was pre-recorded I really laughed. I thought it was funny because the weather down there was about 46 or 44 degrees and for most singers that is just not good singing weather."
"When I heard that I just really cracked up. I thought it was really funny, but she did a beautiful job with the pre-record."
Franklin then pointed out that she performed during Obama's 2009 inauguration live, claiming it was also colder. "I wanted to give people the real thing and pre-recording never crossed my mind."
It's not the first time Franklin and Beyonce butted heads. Franklin took exception when Beyonce called Tina Turner the "Queen of Soul" during the 2008 Grammys. "I dismissed it as a cheap shot for controversy," she said at the time.
Beyonce's father responded, "Something this ridiculous — it's childish, it's unprofessional. And it's a sad day when egos get bruised because somebody used the word king, queen, prince or princess."