Are You Ready For The Next 'Celebrity Apprentice?' 18 New Celebs Named!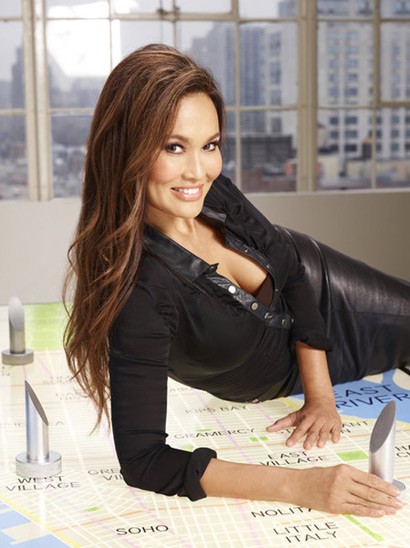 Seems like my long wait for another glimpse of The Donald's yummy son Don Jr. is nearing an end … "Celebrity Apprentice" will be back for its fifth season premiering Sunday, February 12 at 9pm EST/PST on NBC!
Another 18 celebs will be grinding it out to win the approval of Donald Trump, Don Jr., Ivanka and Eric Trump in the famed boardroom. As always, the chosen include a nice mix of "who the heck is that?" "really? I thought he/she was dead!" and "oh yeah, THAT guy/girl."
Amongst the men playing are a couple of singers - pop star Clay Aiken, and 80's Twisted Sister frontman rock star Dee Snider (also to be seen on 'Celebrity Wife Swap')  – along with late-night TV legend Arsenio Hall, radio host and comedian Adam Carolla, the "Incredible Hulk" Lou Ferrigno, magician/comedian Penn Jillette, actor George Takei of "Star Trek" fame, IndyCar legend Michael Andretti, and Paul Teutul, Sr., star of "American Chopper."
More singers are meeting in the ladies room, although it's been quite some time since either pop star Debbie Gibson, or actress and multi-Grammy winner Tia Carrere, were last on the charts. And I've never heard of singer and actress Aubrey O'Day – apparently she's more of an MTV creation. Dressing up the place will be supermodel Cheryl Tiegs, former Miss Universe Dayana Mendoza, and actress and model Patricia Velásquez, while comedienne Lisa Lampanelli will hopefully lighten the mood with some well-timed levity. Rounding out the group are author and reality star Victoria Gotti, and "Real Housewives of New Jersey" denizen, Teresa Giudice.
While the celebs will compete in largely manufactured product placement events, it is an opportunity for them all to not only remind the public of their past, but to hopefully win money for the charities they support. Last season, a record amount for the contestants' charities was raised, with a combined donation of over $3.1 million to charity.
Based on last year's viewing, the celebrities work darn hard to win the competitions, but the payoff for the last one standing will be the title of Celebrity Apprentice and the honor of delivering a $250,000 bonus check to their designated charity. Previous winners have included former tabloid editor, "X Factor" judge and current CNN host Piers Morgan, comedienne and E! "Fashion Police" host Joan Rivers, the 80's 'Poison' hard rocker and reality star Bret Michaels and country and western musician John Rich, of 'Big and Rich' fame.
Check in weekly for my Celebrity Apprentice recaps and thoughts. We'll see you all after the premiere on February 12.