Are We Sure Chelsea Handler & 50 Cent Are Just Friends?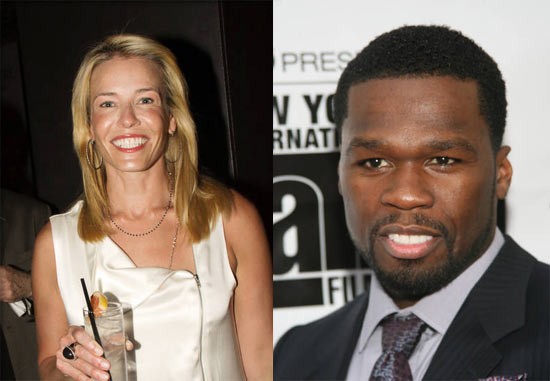 Talk show host Chelsea Handler and rapper 50 Cent were spotted out together once again. During this past weekend, photos of the talk show host and rapper leaving a Malibu restaurant after a private lunch surfaced on TMZ.com.
Although the two claim to only be just friends, we all know that Chelsea loves her rappers , and that 50 Cent is not just your ordinary rapper. 50 Cent has sold millions of records, is a successful entrepreneur and actor, and is a very single man.
As for Chelsea, she is not that bad of a catch herself. The television host's show is one of the most popular shows on late night television, she's beautiful, single, and it seems like she is very eager to date a rapper.
So, why wouldn't two successful people like Chelsea and 50 Cent hook up? Any thoughts? Are Chelsea and 50 Cent more than just friends?