Are They Cursed? Eddie Cibrian Injured On Set Of Cancelled 'Playboy Club' And Drunk Driver Slams Into LeAnn Rimes' Fence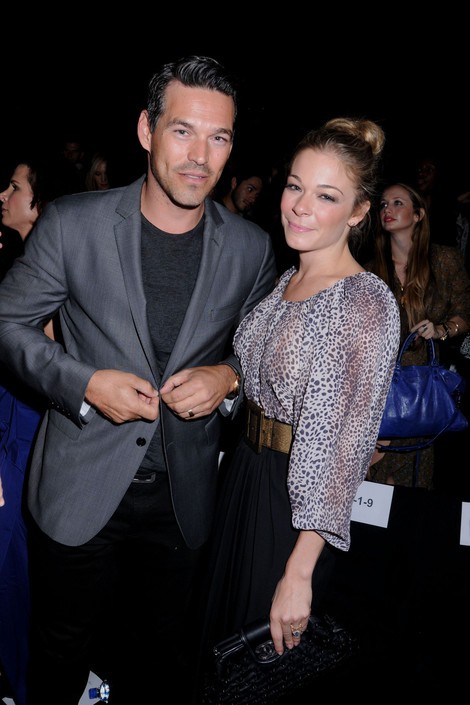 It's been a tough week for Eddie Cibrian and LeAnn Rimes. On Monday, a drunk driver crashed through the fence in front of their home in Hidden Hills, California. To make things worse, Eddie Cibrian cut open his heel and Achilles' tendon while working on The Playboy Club - which was cancelled hours earlier!
The drunk driving incident was confirmed by the Lost Hills Police Dept. to E! News. LeAnn took to Twitter to reassure her fans. "To address the accident that happened in front of our home this morning, everyone is ok and safe. However, if drunk driving was involved it is terribly sad.
"My family could have been seriously injured and any situation where someone is drinking and driving should not be taken lightly. Needless to say, it was a very unsettling call to receive this morning. Thank goodness the young driver and everyone at home are ok."
Then, on Tuesday, Eddie Cibrian's foot was slashed open on the set of The Playboy Club when a 200-pound steel door.The Chicago Sun-Times reports that it was only hours earlier that the series was cancelled by NBC. NBC is apparently continuing to film the series in hopes of selling it off to another network. LeAnn wrote on Twitter, "Thanks everyone for your well wishes about Eddie. He's in bed and ok. much love."